Seattle Sundries Solid Lotions: A Soothing Solution for Sensitive Skin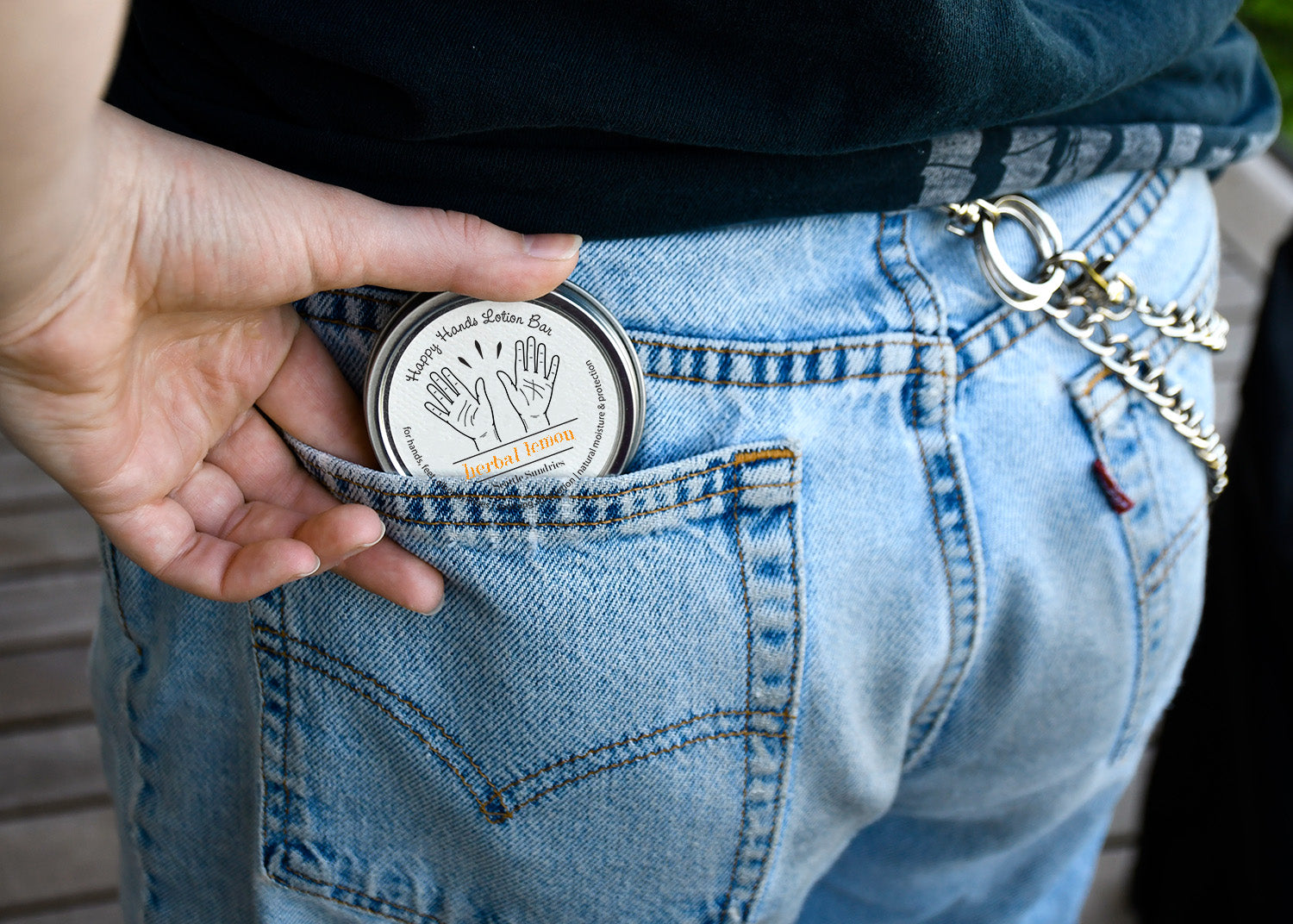 Are you tired of using commercial skincare products that aggravate your skin and contain synthetic ingredients? If you have sensitive skin or tend towards dryness, finding the right skincare products can be a daunting task. This is where Seattle Sundries' collection of solid lotion bars come in.
Our solid lotions consist of nourishing oils, beeswax, moisturizing butters, and essential oils for scent. These natural ingredients mean that there are no artificial or synthetic components in our products, making them a safe and effective solution for people with sensitive skin. Compared to liquid lotions, our solid lotions are incredibly concentrated and compact. Unlike liquid lotions, which are mostly water, solid lotions are packed with high-nutrient oils that absorb quickly and provide deep moisture to the skin.

When you apply Seattle Sundries solid lotions to your skin, the warmth from your body softens the bar, allowing it to glide on, leaving a non-greasy, moisturized finish. As we use ingredients that absorb quickly and are nutrient-rich, a small amount goes a long way, and a single lotion bar can last for a a long time with regular use.

Our Happy Hand Lotion Bars come in a practical and portable tin, and bring extra TLC to hands, legs, elbows, or wherever your skin needs it the most. The natural essential oil blends we add create a wonderful aroma. Or choose our unscented bar, if you want to keep things even more simple. With secure screw-on lids, you won't have to worry about accidentally spilling any lotion, making them a convenient solution on the go.

At Seattle Sundries, we guarantee that our solid lotion bars are crafted using high-quality, sustainably-sourced ingredients and low-waste packaging. By choosing our products, you are supporting a small business committed to authenticity, quality, and a healthier planet.
Seattle Sundries' solid lotions are a great gift idea for people with sensitive skin, especially those in occupations that require frequent hand-washing or exposure to harsh environmental conditions. Our products are ideal for those seeking a unique, high-quality gift that aligns with their values and beliefs.

Explore our collection of solid lotions and other skincare products by visiting our website here. You deserve skincare products that are gentle, effective, and good for you and the planet—choose Seattle Sundries solid lotions today.
---