How To: Easy Fabric Flower Petal Votives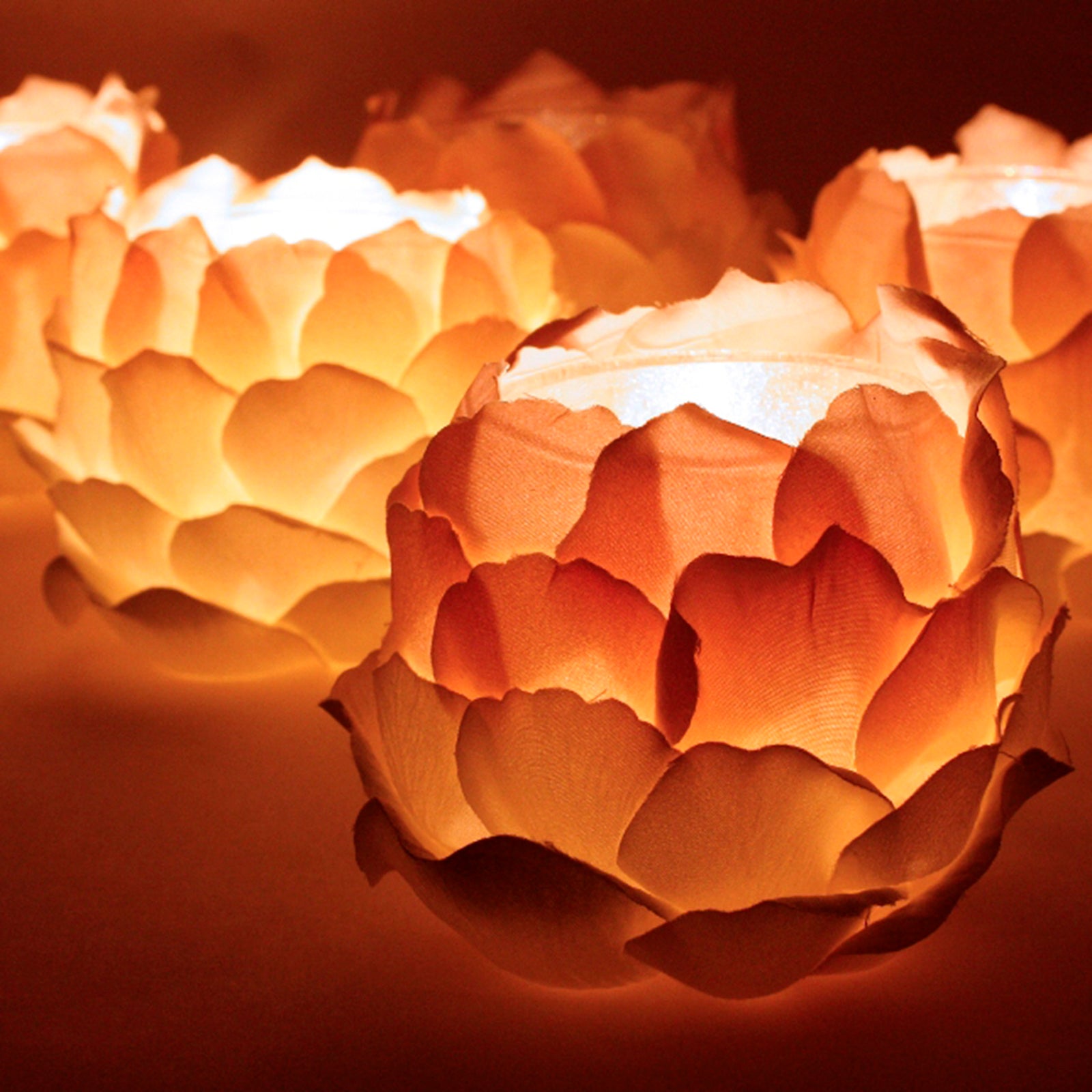 I recently had a booth at a big, beautiful, swanky wedding show.  One of the perks was getting to decorate our display.  I thought that candles were a must, but we weren't allowed to use any exposed flame...only candles enclosed in votives.  First I tried clear glass votives, but they were too plain and the light was too stark for our display.  I wanted something wedding-like and I love flowers, so this is what I came up with.
I got so many compliments on them at the show (even people snapping photos to keep the idea in mind for their own events), that I decided a tutorial might be in order.  So, here are the steps to make easy (and beautiful) flower votive candle holders.
Start with fabric rose petals (these can be purchased at most arts and crafts stores or online), a high temp hot glue gun, and rounded glass votive holders.
If your petals are a mixture of colors or have any color fade to them, I advise separating them into piles first, based on the color of the petal.  That way you can apply them to the glass in a systematic way that looks more like real flowers.
Start by putting a small drop of hot glue at the base of each petal.  It's important to use the high temp glue, since the glass will heat up when there's a lit candle inside, and you don't want the whole thing to droop or the petals to fall off.  That would be a crafty wedding buzz-kill.
Arrange the petals in an overlapping row, starting at the top of the glass.  Allow the petals to reach up over the edge a tiny bit to hide the glass, but not enough to get anywhere near the flame and become a fire hazard.
Continue all the way around the glass.  I started mine with the pinker petals at the top, then added the white and green tinted ones as I made my way down the glass.
I ended up doing three rows on this one, but you could do four (or more, if your glass is larger).  The petals I used had a nice bend to them that made a very natural-looking flower shape when the whole thing was done.
And here they are, all lit up.  Beautiful!!  Have fun with this project...
---