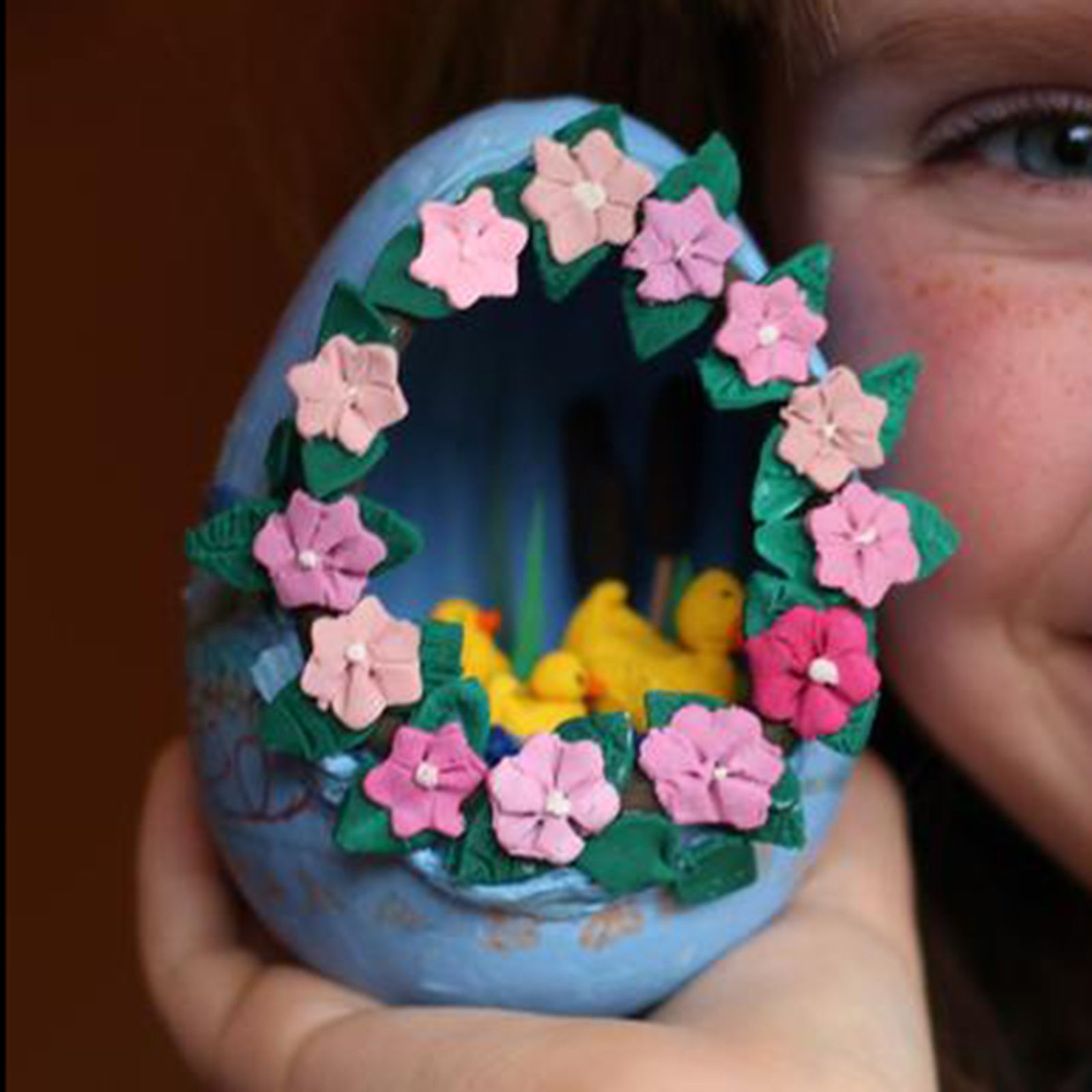 Traditional sugar and frosting panoramic eggs are impressive, but I have qualms about storing edible materials over time. Our paper mache and clay version can be saved for years and is a lot of fun.
Most craft stores have inexpensive paper mache eggs in multiple sizes. We cut ours into basket and window egg shapes with a dremel tool, but an x-acto knife would work, too.
We used FIMO and Sculpey clay to make little figures to insert into the egg.
We also made some miniature treats to put in doll-sized egg baskets.
We painted the cut out eggs with acrylic paints and added details with permanent markers.
With the help of some tissue paper and glue, we turned some of the eggs into Easter baskets for our favorite dolls. (We also used a few mini ones we found at the dollar store.)
The glue gun, tissue, and tin foil helped us assemble our final panoramic eggs.
The project took a ton of time but was a ton of fun. Though she made these last year, my kiddo was still really proud of her project when we unwrapped it this year. Sometimes the extra effort is worth it.
---