A Giant Adventure: Jakob Two Trees and Seattle Sundries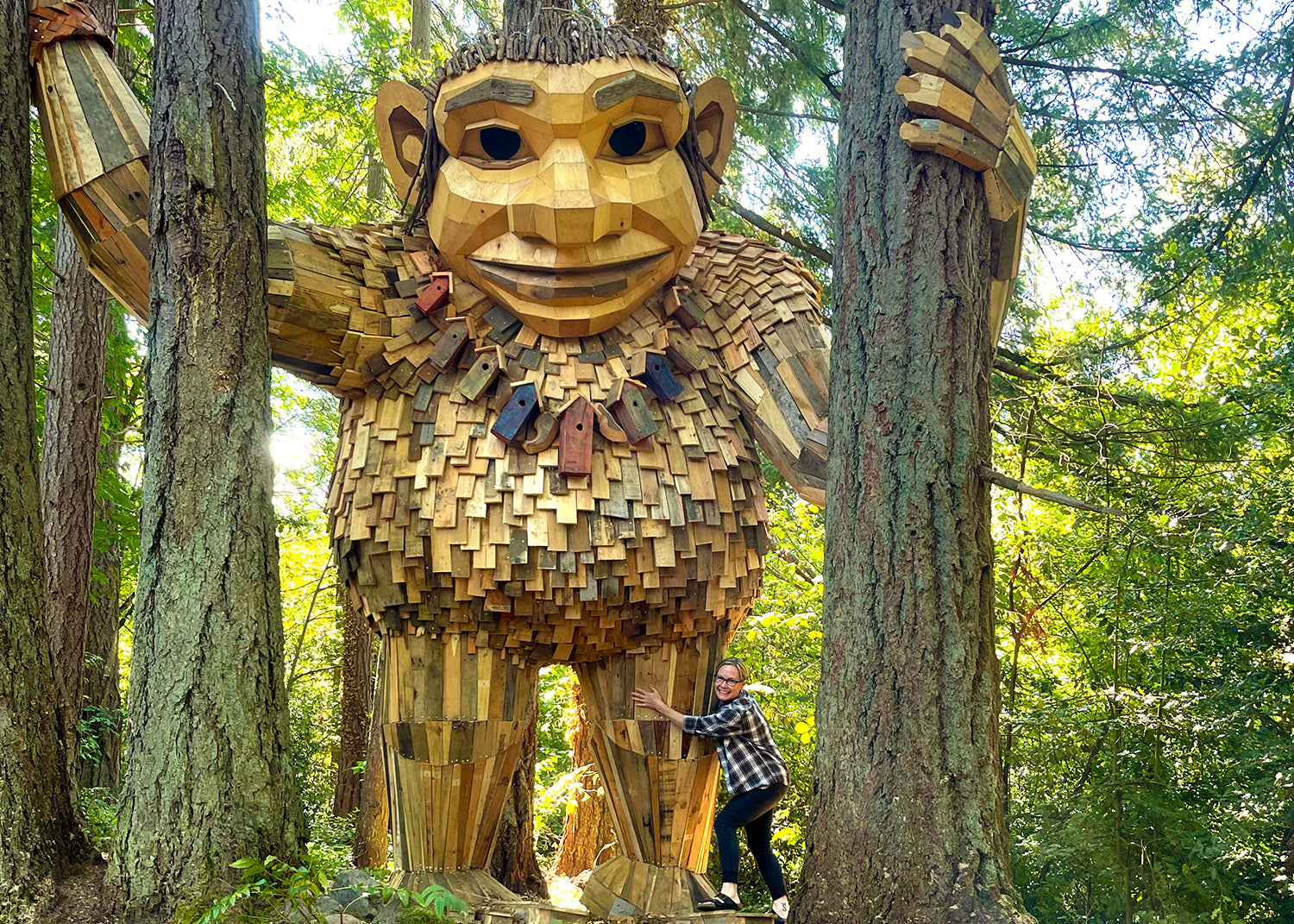 Here is the story of how Seattle Sundries' owner Anne had the remarkable opportunity to take part in building the Issaquah troll sculpture, Jakob Two Trees, by Thomas Dambo's Danish team.

Anne's connection with trolls runs deep, dating back to her childhood memories of her Danish grandmother, and her Scandinavian family's stories of trolls and love of folklore. This connection has followed her throughout her life, with her admiration for Dambo's work and the happy coincidence of living near the famous Fremont Troll in Seattle. It even inspired her to create a troll product for Seattle Sundries!

When Anne heard about the Way of the Bird King project coming to the Pacific Northwest, she knew she wanted to be a part of it. The project resonated with the values of Seattle Sundries – community, craftsmanship, and authenticity. Assisting the team in crafting Jakob, Anne was able to witness and participate in the construction of this extraordinary piece of art.
As local Seattle residents, we appreciate the significance of projects like these in our community. The impact on the local culture is undeniable, and we encourage you to explore all Pacific Northwest troll sculptures. Visit NW Trolls and use the troll map to plan your next adventure to admire these impressive installations.
When Anne said goodbye to the Dambo team she got o commemorate this unique experience and to share a piece of local pride by gifting them all bars of Troll Soap as a symbol of gratitude and connection. It was a bonus that building trolls is hard, sweaty work, so the gift was especially welcomed!
As a parting message, we encourage you to nurture your connection with local art, culture, and history. Embrace the adventures and stories that make our community unique. Together, let's continue to make conscious choices that enrich our lives and those of future generations.
---