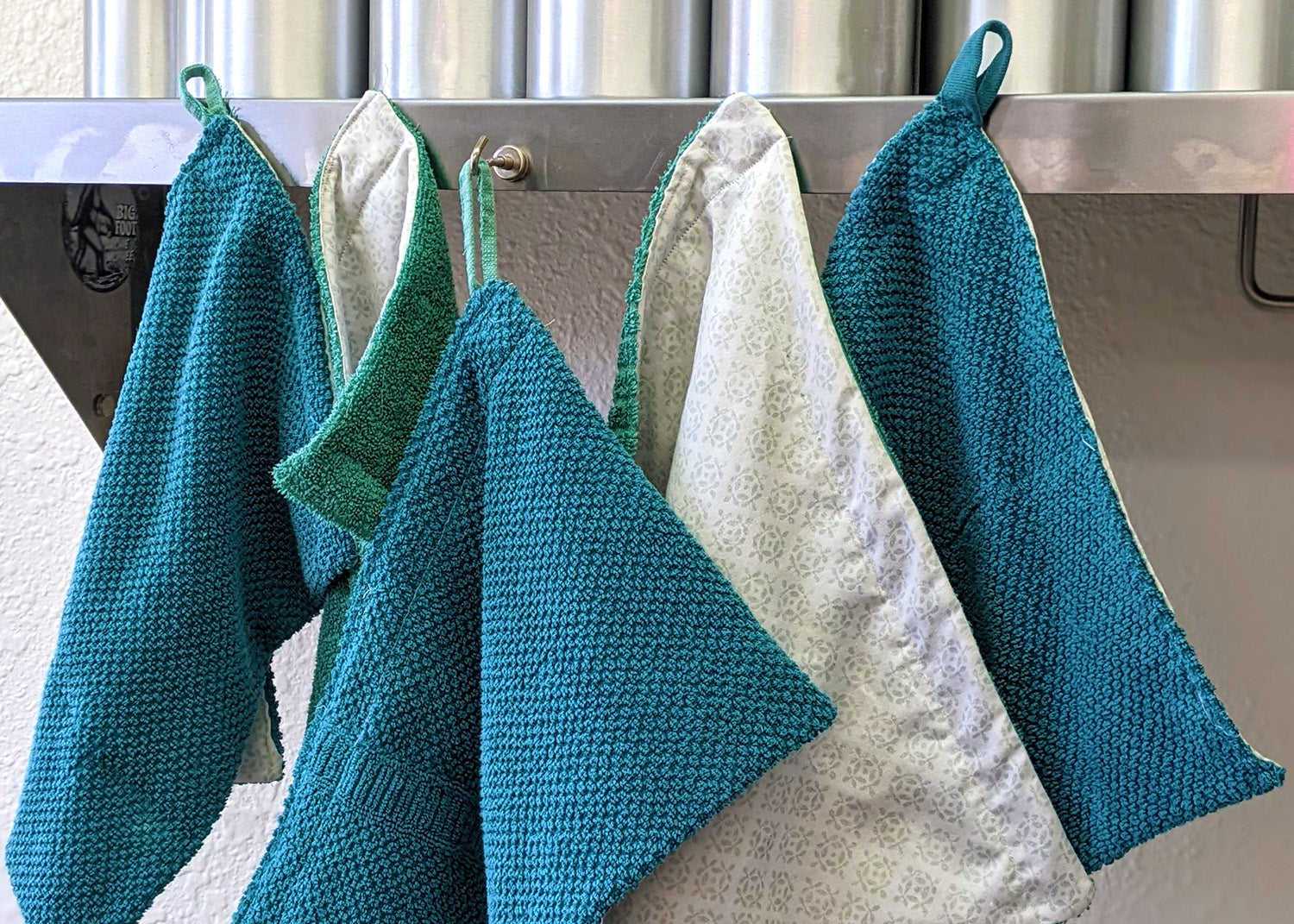 I've had a few sets of sheets for far longer than I like to admit, but hated to just throw them out when there was so much "good" material left. After some sleuthing, I found an idea for un-paper towels at Paper & Stitch.

The idea was extra appealing because it also used terrycloth and I had several worn bath towels to re-purpose.
I started with the post, but added in loops and corner magnets to allow for a few ways to hang them. I also ran a few lines of stitching to keep the towels from balling up in the wash.
The terrycloth side is really absorptive and and the sheet side is great on glass and stainless steel. I don't use them with cooking fat, but other than that, they've replaced paper towels at our house. Several towels now live at the shop. A few live at my neighbors' homes. My mom and BFF from kindergarten are using them when backyard grilling.
The project was a lot simpler than my write-up sounds! Please ask if you have any questions or suggestions!
My method:
First, I ripped my sheet into fat strips. I cut the trim off the towels to use for my hanging loops.
I pinned the sheet strips to my towels and cut to a "handy" size. No measuring occurred. If there was a print, I pinned them wrong-sides together.
I sewed the sheet to the towel on three sides, turned right-side-out, stuffed the magnet and loop in an unfinished corner, tucked raw edges in, ironed flat, and sewed everything shut.
A couple finishing top-stitches secures the hook and magnet and keeps the towels from wadding up in the washing machine.
If you try this at home, I'd love to hear what you think!
---