Give Something Fun & Local for the Holidays!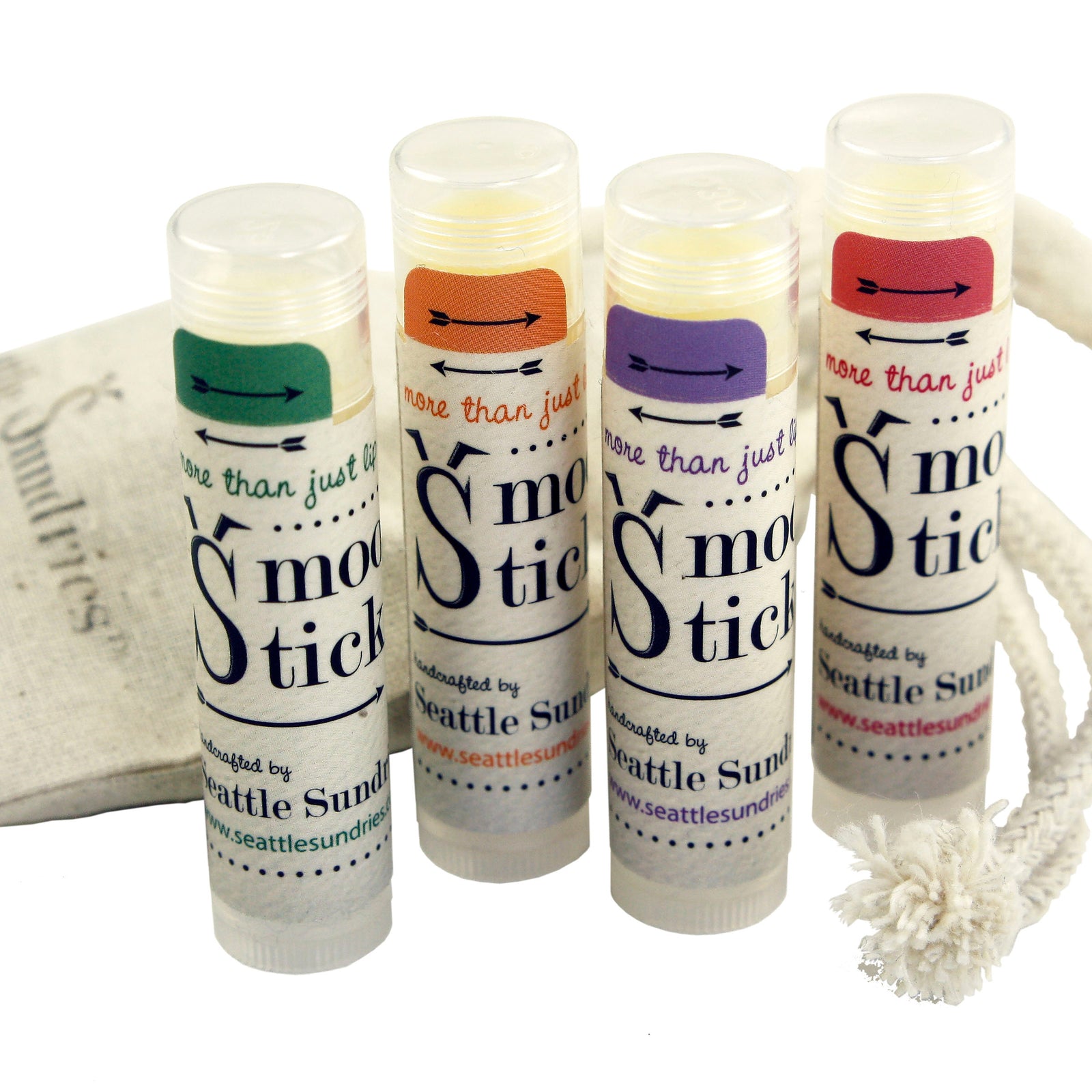 Looking for
a great gift
to share with someone for the Holidays? Shop local and share a little piece of the Northwest by giving our soaps, lotions and lip balms.
Andrea and Joel recently sat down with us, via Zoom, to share why our all-natural, locally made soaps are a fun and rewarding gift to give! They love using our soaps so much, that they share them with each other as stocking stuffers, or give them as gifts for their friends and family around the country.

Why? Because the all-natural round soaps are handcrafted, come in repurposable tins, with fun packaging and witty designs that reflect the fresh, earthy scents of the Pacific Northwest's frontier personality! Joel and Andrea also enjoy giving a gift that comes from their Ballard neighborhood.

With names like "Sasquatch", "Road Trip" and "Manly Man" each soap is like its own character. And they're accompanied by humorous descriptions, making it a fun challenge to match the gift recipient with the perfect scent for them—a guaranteed conversation starter.

"Not to be corny, but they smell nature inspired. They are fresh, light and the classy packaging make them an ideal gift," Andrea explains.

There's even a soap just for hockey fans, like Joel, who enjoys slap shot hockey soap! It's black and Joel points out the soap's hockey puck size and shape that fits firmly in his palm. "It's a perfect fit to avoid slippage while sudsing up in the shower," he says. "It's the best alternative to 'soap on a rope'," he adds.
Other Gift Ideas?
Andrea suggests our
smooch stick natural lip balms
. "I'm a lip balm fanatic, and they're really nice. Great coverage. It's nice and smooth. There's a hint of the scent, but not too much," she says. Can't decide which lip balm to give?
Give our smooch stick gift set!
Joel is a big fan of our
shaving soaps.
"I love the shaving cream because it's light enough that it doesn't leave your face greasy. But it's strong enough that it doesn't dry out your skin," he says. "And it's a really nice scent, especially being up around your face," Joel adds. " I don't like a big, heavy scent, so that's a really nice product." Share the gift of old-school shaving with
our travel shave set!
So, if you're looking to find
a fun gift
for someone from the Northwest, we probably have the soap, lotion, or balm, with the right scent, to match any personality. 
Can't decide? Check out our new gift sets!
Shop local, and online, this Holiday and
share a little piece of Seattle and the Northwest
with your friends and family.
---