Learn to Make Soap & Bath Bombs, Too!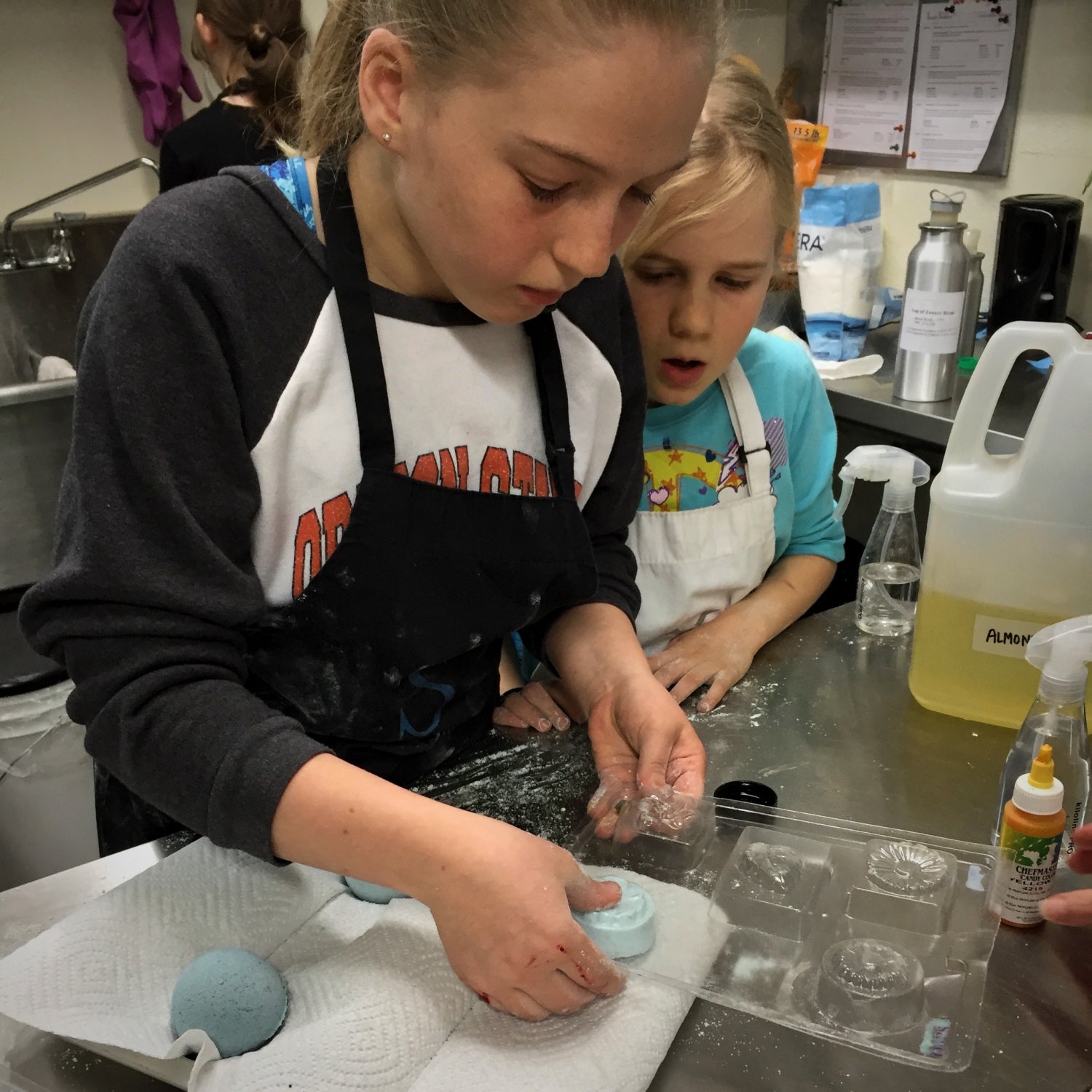 Since moving into our shop space a couple years ago, we have been able to offer classes for people interested in learning the steps to cold process (traditional) soapmaking. The space only allows for small groups, so it's a great way to get "up close and personal" with learning this fun and interesting process.
In addition to learning about soap, we teach participants how to make fizzy bath bombs. Kids eight and over are welcome, if their adult also signs up for the class and comes along as their partner.
Everyone gets to take home some of what we make in the class! 
Use what you've learned to create wonderful gifts for friends and family!
---