Mirror Mirror, On The Wall: A Rhyme & Creative Display to Inspire Us All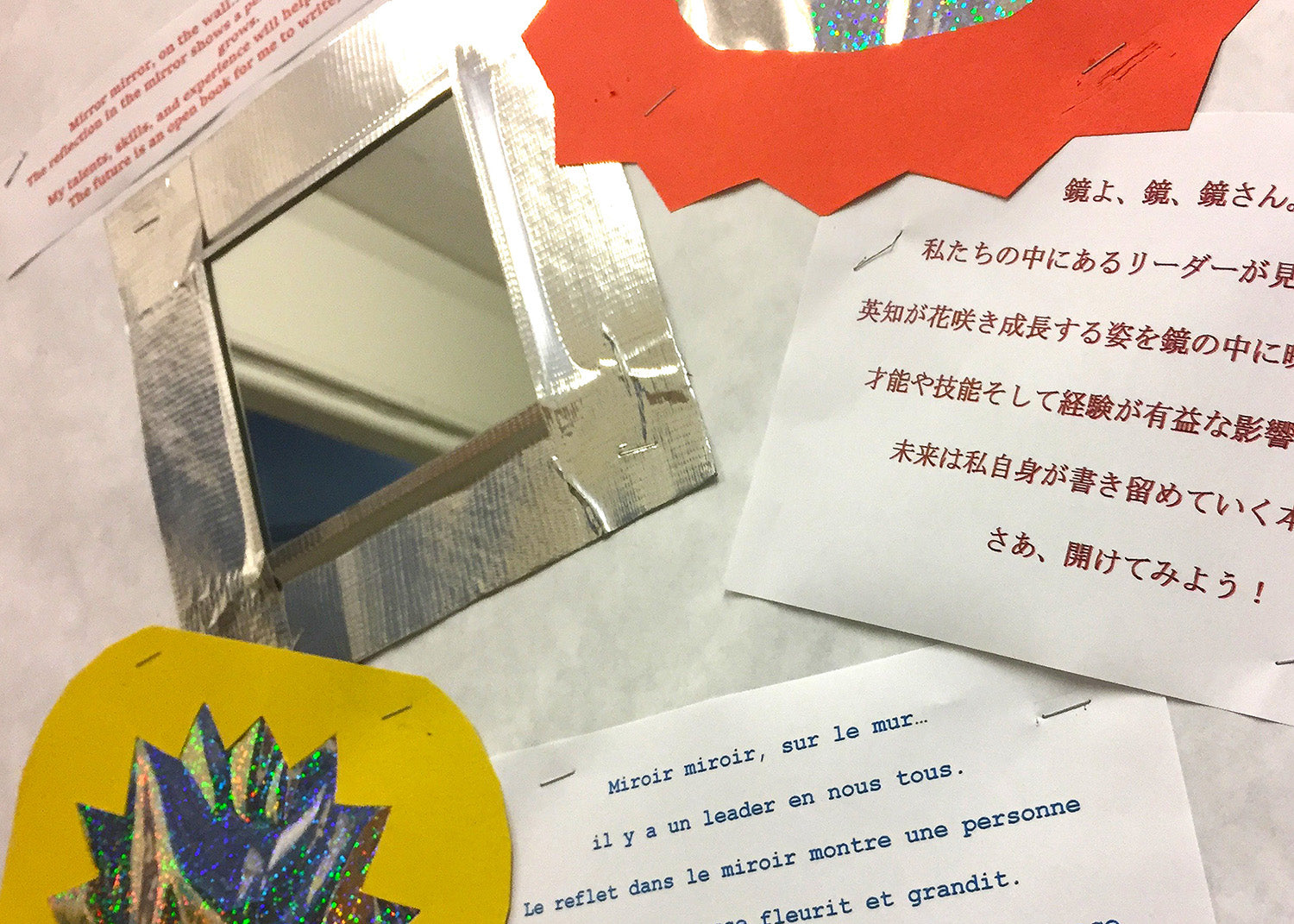 Hey there creative folks! Let me share a quick story with you. We got to help set up a bulletin board to greet students for the new school year and recognize each person's potential. Taking inspiration from some cool mirror displays spotted on Pinterest, we decided to take that idea and give it our unique spin.
The Catchphrase That Started It All
We began with a catchy phrase: "Mirror mirror, on the wall...there's a leader in us all." The goal was to include real mirrors in the display, while keeping it safe and secure for an elementary school hallway. Oh, and we had to keep it as close to zero dollars as possible.
The Dollar Store Mirror Tiles

Luckily, we found mirror tiles (used for candle displays) at the local dollar store for $1 each. Now that's what we call a great deal - much like Seattle Sundries' affordable Artisan Soaps collection.
Duct Tape Frames to the Rescue

To attach the tiles securely to the wall, we ditched the conventional wood or plastic frames in favor of duct tape. Just like our handcrafted approach to Seattle Sundries products, we got to work with heavy paper and duct tape, creating unique frames that could be securely fastened with staples.
Adding Faux Mirrors for a Splash of Color

We wanted to bring more color to the display, so we added some faux mirrors as well. You know, just like the vibrant colors and themes of our Smooch Stick Lip Balms.
Expanding the Rhyme and Embracing Diversity

We thought the rhyme could be more personal for the students, so we expanded it with:

Mirror mirror, on the wall… there's a leader in us all.
The reflection in the mirror shows a person whose wisdom blooms and grows.
My talents, skills, and experience will help to make a difference.
The future is an open book for me to write, so take a look!

Our school's diverse student population inspired us to translate the rhyme into multiple languages, with a little help from our Facebook community.
In the end, the kids and parents loved it! So here's to embracing creativity and finding ways to make a difference in our communities. 
So, the next time you glimpse your reflection, remember that there's a leader within us all, and our future is an open book for us to write. Embrace your imaginative, adventurous spirit and let it shine in every corner of your life! 🌟🎭🎶
What are your thoughts on this project? Have you done something similar? Let us know in the comments below! And don't forget to explore Seattle Sundries to see how we've put our own creative energy into making products that make every day a little bit better.
---
1 comment
---
---