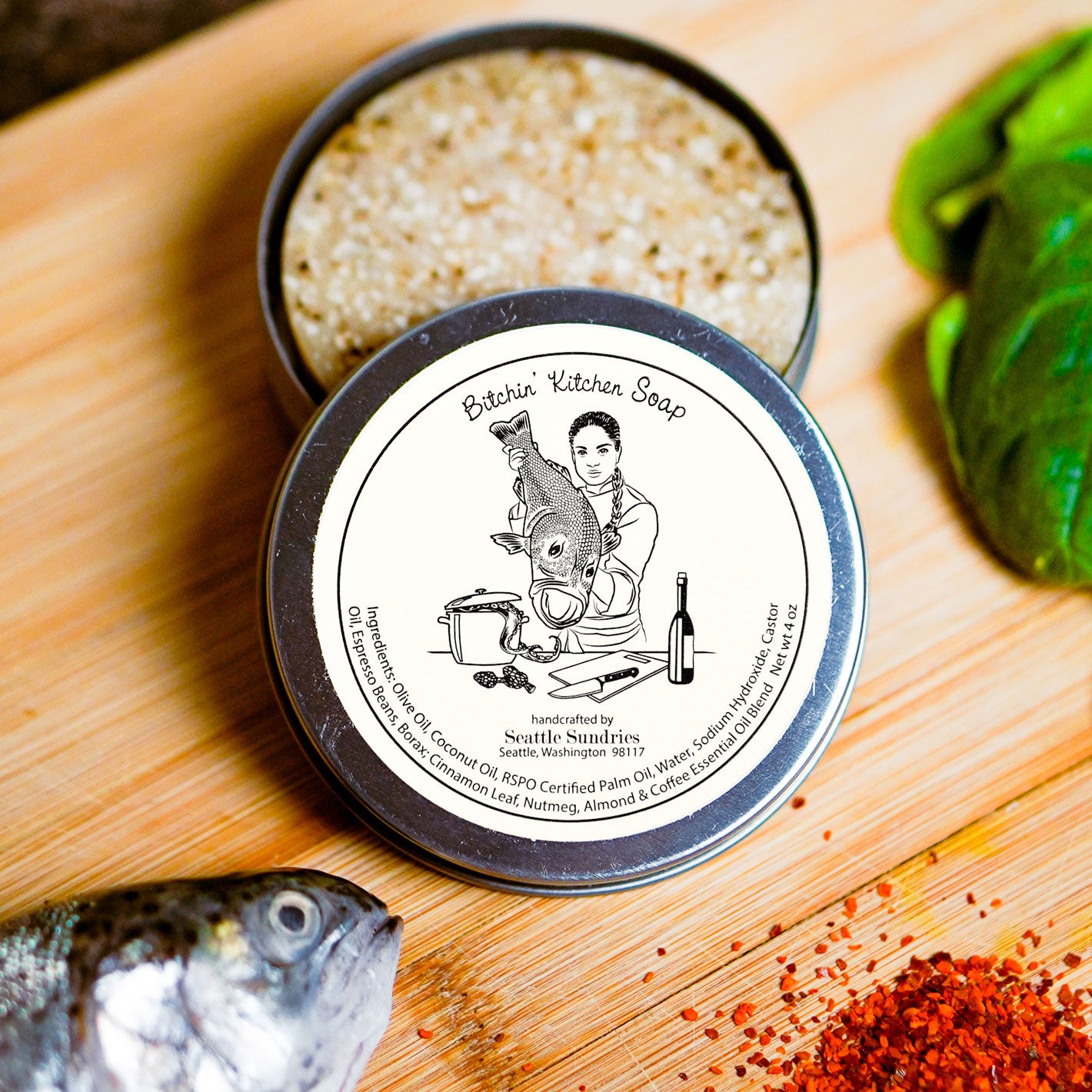 Bitchin' Kitchen Soap has had a makeover! Our new label art is inspired by the many chefs, restaurants, and culinary schools that Seattle is proud to be home to, not to mention all of our fantastic farmer's markets and fishmongers! We also added a subtle nod to our Washington wineries, vibrant foraging culture, and even...the new Seattle Kraken. Those tentacles are alive!! Don't let the stockpot fool you.
The scent has been updated as well, with nutmeg, almond, and coffee essential oils added to the original dominant fragrance of cinnamon leaf oil. The blend is a more subtle balance of aromas that are prized in the kitchen. The new bar still has its signature color, texture, and extreme cleaning muscle, thanks to the ground espresso beans and borax it contains.
Bitchin' Kitchen Soap is a great choice for hand-washing, as well as being a fantastic plastic-free choice for washing dishes, pots and pans. Use a scrub brush and hot water with the bar and it will work wonders.
We took one of our favorite soaps and made it even better! 
---