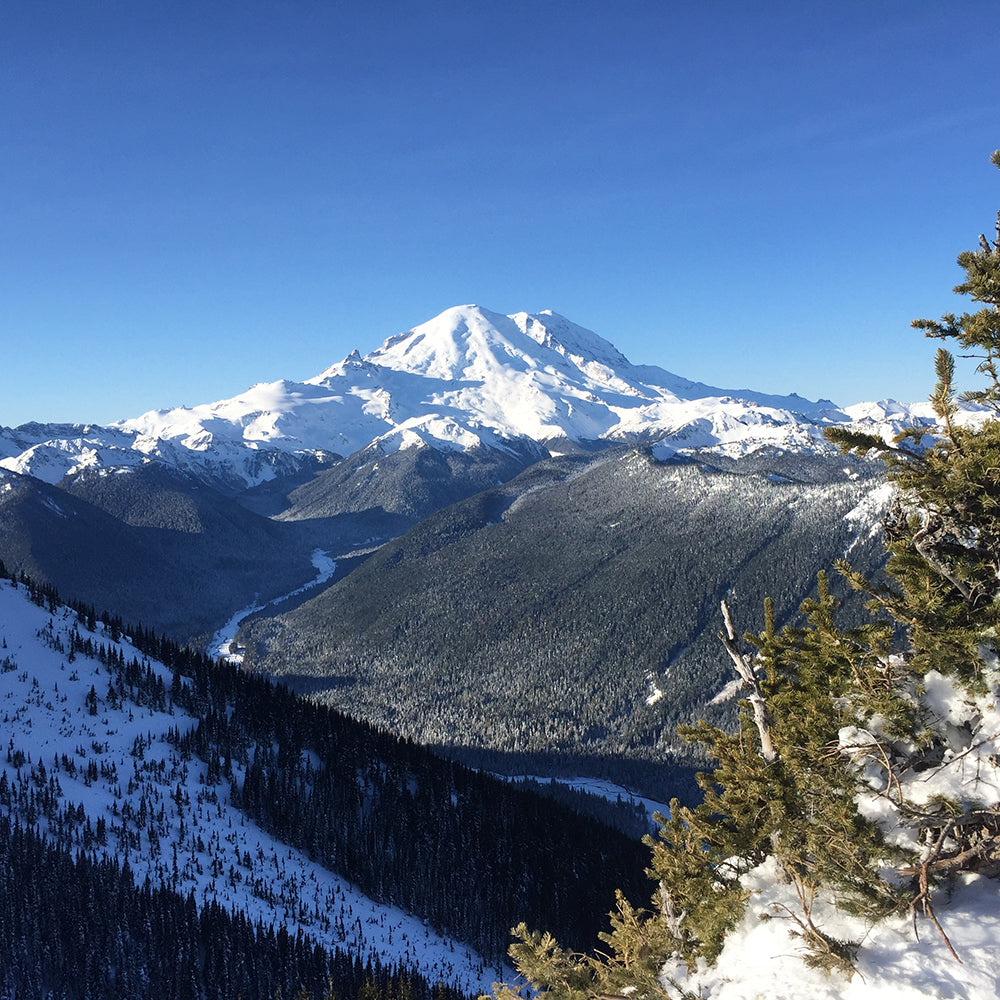 I grew up in the Pacific Northwest, never far from the mountains. I love winter and adore the snow. My brother, cousins and I built epic snow forts and sledding runs, and learned balance on the slopes at Schweitzer and Mount Spokane starting when Spademan Bindings were still a thing.
My adult life has brought me closer to the ocean, but skiing and snowboarding is still a big thing in our family. We feel lucky to live in Seattle, where we're in such close proximity to both the mountains and the sea. 
Our favorite spot lately is Crystal, where some days you feel like if you could reach your arm out far enough, you could actually touch Mount Rainier.  
To celebrate all of this history and love of the winter sports, I decided to create a special ski and snowboard soap. It's scented with the sweet and spicy essential oils of orange and clove so it smells a bit like Glühwein or Glögg, and red French clay gives it a lovely deep red color. It's the perfect way to freshen up after a fun day on the slopes and makes a great gift!
---