Why I Buy My Soaps in Bulk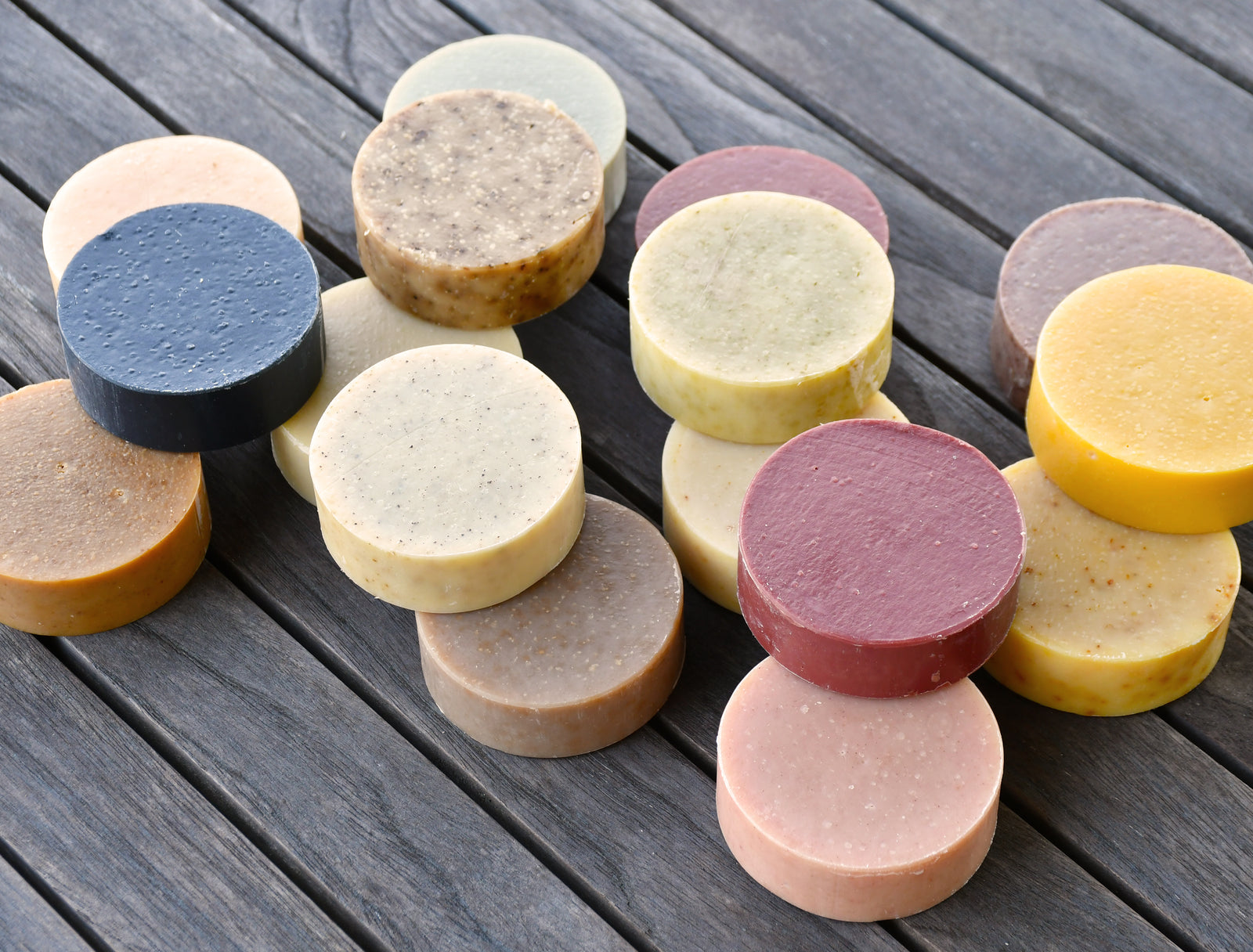 Long time customer Beth was kind enough to take some time to 'Talk Soap' with us recently. One of the topics she brought up was the benefit of buying our soaps in bulk.
Beth has loved Seattle Sundries soaps since Anne first started making them in her garage. "I met Anne when our kids were babies, and I have been trying her soaps since she was making them out of her garage. Fourteen years later, I'm still trying."
Nowadays, living much further away, Beth finds herself buying 20 bars at a time when she 0rders online. It's not that the soaps don't last long; it's just that everybody in the family loves them, especially her husband. Beth tells us that her hubby is the one rallying to replenish their supply when their inventory gets low. "My husband is a farmer from Canada, and I think he likes the soaps as much or more than I do, which is kind of funny that he likes the homemade fresh artisan soaps."
But another reason they keep a healthy stock of our soaps on hand is they make great presents! Beth explains that each bar embodies a character that she can match with a present recipient's personality. Beth says she is very thoughtful about which soaps she chooses to give as gifts.
 For example, she gives Gardener's Gold to her mom & mother-in-law, who are passionate about gardening. Like hockey? If Beth knows you're a hockey enthusiast, it's likely she'll gift you Slap Shot. For her father, who is also a farmer, he steadfastly gets Cowpoke in his Christmas stocking every year. And if you're a girlfriend on the wild side, Naughty Nellie may show up in a cute, ribbon-clad gift bag on your kitchen counter.
If you choose to shop online and load up your shopping cart, or you just try a few soaps at a time, we promise you that an entertaining and calmingly fragrant package will arrive on your doorstep! Seattle Sundries soaps are all-natural, handcrafted with love soaps that make choosing a thoughtful gift fun!
Don't know a farmer or a gardener? No worries, you're in good hands because Seattle Sundries' line of soaps includes products for the rugged to the exotic! And they're plenty of different scents to choose from too -  From floral and spicy to sweet and earthy; there's there's even our unscented Buck Naked soap for those who prefer to suds au naturel!
---