Why Subscription Plans for Seattle Sundries Products Are a Win-Win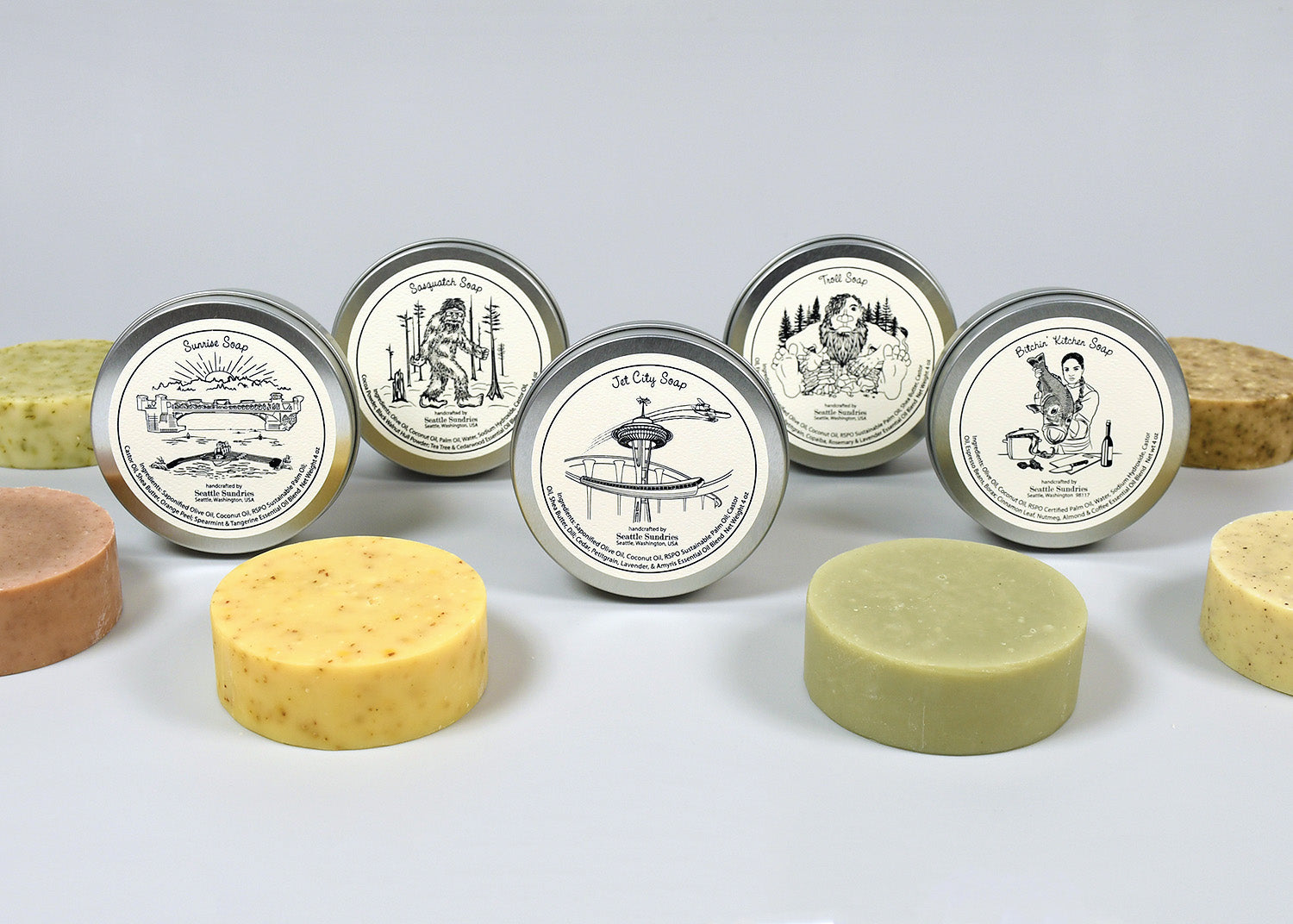 Greetings, Seattle Sundries supporters! We know how much you adore our handcrafted soaps, lotions, and lip balms. But sometimes, life gets in the way, and it can be tough to stay stocked up on your favorites. That's where our subscription plans come into play. They're a fantastic solution for staying prepared and saving time, money, and even the environment – and they're perfect to help you with those unexpected gift-giving moments.

Still not convinced? Let's dig into the benefits.
Never Run Out
With a subscription plan, you'll never have to worry about running out of your favorite soaps, lotions, and lip balms. Sustainably sourced and made with the best natural ingredients, our subscription ensures your shelves stay stocked with handcrafted goodness.
Save Time & Money
By subscribing, you're not only making sure your home is always stocked, but you're also saving time by avoiding last-minute shopping trips. Moreover, our subscription plan includes significant discounts, which means you're saving money in the long run!
Gifts on Hand for Unexpected Celebrations
We all know how it feels to have an unexpected celebration arise and we're scrambling to find a suitable gift. With Seattle Sundries' handcrafted products, you'll always have a unique, thoughtful gift at hand for friends and family. Plus, our low-waste packaging aligns with a sustainable lifestyle, so it's perfect for eco-conscious givers.
Support Handcrafted Values & Community
By subscribing to Seattle Sundries products, you're directly supporting a community of artists and craftspeople who value creativity, quality, and sustainability. As a member of our extended family, you help support these values and keep the tradition of handcrafted goods alive and thriving.
If you think it's the right fit, give it a try — and enjoy stress-free, handcrafted living.
---