Discover the Story Behind Highland Fling Soap: Crafted with Passion, Inspired by Bagpipes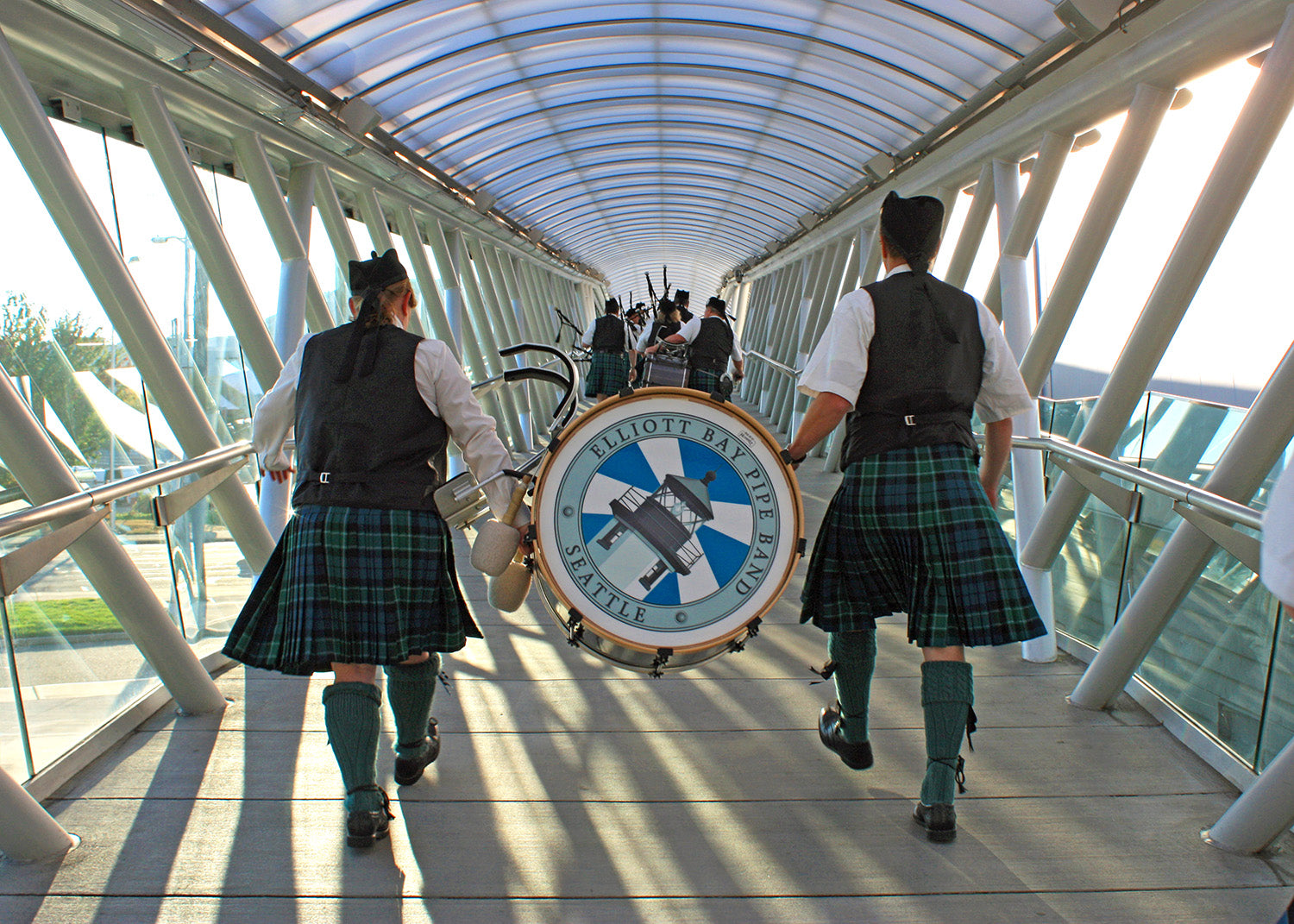 Welcome to Seattle Sundries, your down-to-earth source for authentic, no-nonsense products. Today, we want to share the story of Highland Fling Soap with our readers who have a love for oatmeal honey handcrafted soaps or an appreciation for all things bagpipe-related.
Picture this: It's the early 1990s, and we're just starting out on our soap-making journey. We stumbled upon a recipe that blended honey, oatmeal, and beeswax, creating a bar that smelled absolutely fantastic. But there was a challenge - the honey made the soap too soft, making it a struggle to get it out of the molds. That's when we added beeswax to give it stability, along with a beautiful amber color and a natural scent that's truly delightful. To add a touch of texture, we ground oatmeal using a trusty coffee grinder we found while thrifting.

Highland Fling Soap quickly became a personal favorite in our soap-making repertoire. It was during this time that our founder, a life-long bagpiper with a strong  connection to Scotland and its music and culture, realized this soap perfectly captured the essence of Scottish charm. And so, Highland Fling Soap was born.

Crafted with dedication and a touch of bagpipe inspiration, Highland Fling Soap embodies the grounded, unpretentious spirit that both Scotland and Seattle Sundries are known for. With its sweet scent, amber hue and specks of oatmeal, this soap is a tangible piece of craftsmanship that helps you enjoy the small pleasures in life.


At Seattle Sundries, we believe that everyday items can tell a story and awaken the senses. Highland Fling Soap is not just a soap - it's a testament to our mission to creating meaningful experiences. As a bagpiper, our founder understands the power of music and the importance of finding inspiration in unexpected places. We invite you to discover more remarkable products on our website www.seattlesundries.com and see how simple moments can become extraordinary.
---