How To: Dish Towel Aprons - Three Ways! Part One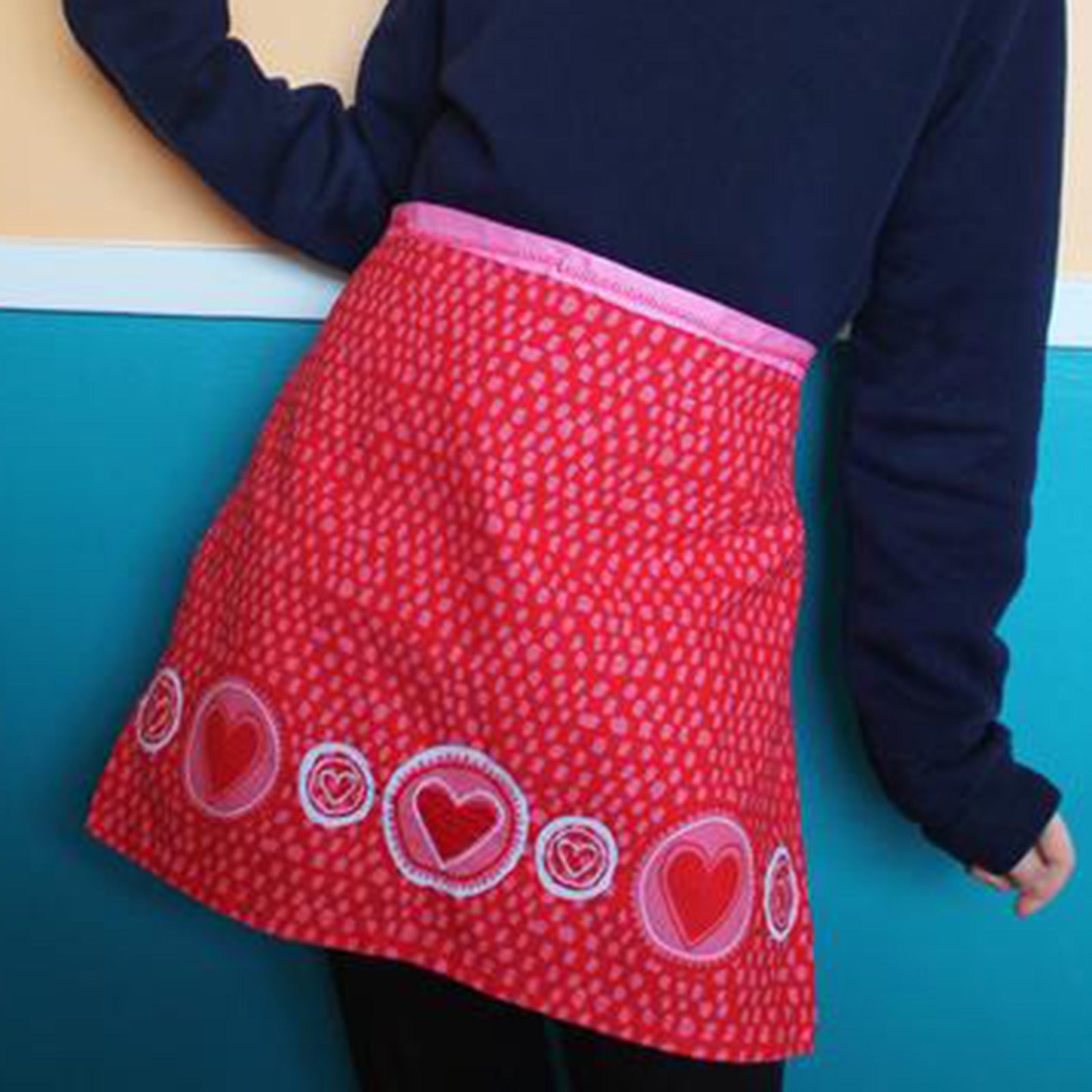 Stores' sparkling seasonal displays lure me over every time, but I've gotten better at resisting purchases through the years. My weak spot? Linens. Specifically, bright and cheerful dish towels. I start thinking of what I might make with that pretty pre-hemmed fabric . . .
 This year I caved and bought two sets of Valentines towels.
 In one afternoon, and with some help from my eight-year-old, I turned four towels into three aprons. We showed you an easy reversible apron once before; these are even simpler methods, though your dimensions are limited to the towel sizes.
The first technique is for a child's waist apron. Not only is it simple enough for a child to make, a child made it!

Choose a towel with a fun design along the bottom and cut it in half through the center. If you have pinking shears, you can just fold the edge down once; if not, fold it over twice to tuck in the raw edge. Iron the cut edge down and sew it flat. Cut grosgrain ribbon long enough to tie around the child's waist and pin it to the hemmed fabric.
Sew the ribbon to the fabric. We used a zigzag stitch for this step at daughter's request!

Ta Da!
Making a cocktail apron for the grownups can be just as easy, or you can add a few simple steps.
Cut off the seam from one of the long sides of a towel. Hold the towel to your waist and pinch two bits of fabric wherever pleats would be cute. Pin those folds under.
Sew grosgrain ribbon along the top, and you've got a cute pleated apron. If you're feeling energetic, add a pocket using the extra fabric from the child's apron.
More details about making a pocket and about how to make a child-scale bib apron right here!
---