Affordable Luxury & Peace of Mind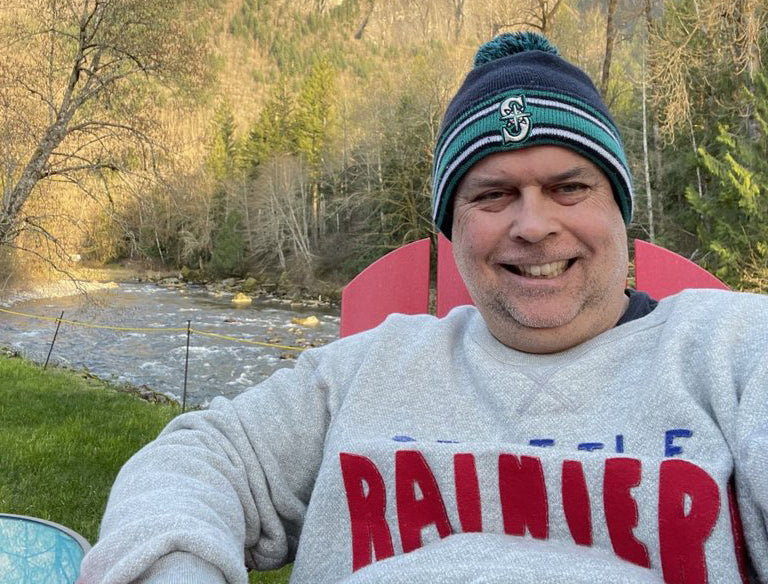 Ken confesses his loyalty to our soaps has been a committed love affair for many years.
"I'm not usually a brand loyalist," he says. "But over the years, I've just realized, Seattle Sundries Soaps, as silly as it may sound, the way they lather and how the product performs is just so much better than anything else I've ever used."
Our soaps Pacific Northwest vibe also touch his heart with their humorous regional messaging.
What else? Ken loves that our palm-sized soap tins pack a bathtub size of value! He characterizes the soaps as an affordable luxury. "Some things are worth paying a bit extra because of the experience you get from it and how it works for you."
Ken brings up that nowadays, he buys our soaps in bulk. Having hung on to the soap tins, he now repurposes them when he buys our refill bars in bulk. "I just keep replenishing and reordering that all the time," he adds.
Favorite soap? While Ken has tried just about every one of our soaps, he calls cowpoke his favorite soap. 'It's got some exfoliators in it, so it's a little bit abrasive," he says. "And it's got a great clean smell to it, it lathers amazingly, and it's a nice combination of getting the dirt off and lathering up. It kind of makes you look forward to taking a shower." Ken's tip: Stock up or guard it from your family! "We as a family share the soaps, and enjoy them all, but that's the one I'm a little bit more guarded on."
But there's more to our soaps than just looks, scent, suds and value. When Ken buys soap for his family, there's another big consideration for him: His daughter has a nut allergy. "They care, and it's clear through the way they communicate," says Ken. "The folks at Seattle Sundries are informed and thoughtful. My daughter has a nut allergy, which includes Shea butter, and Seattle Sundries has been great communicating to us which soaps are better for her to use and which soaps are better for her to avoid." 
Ken mentions that we even discussed our process for separating the soaps and product ingredients, so there is no cross-contamination. "Trusting what you are buying is simply peace of mind," adds Ken.
Besides helping you smell good and look even fresher, we want to make sure that our products can also offer you a little peace mind when you need it too. If you have a particular allergy and you're not sure about how our ingredients might affect it, or you'd like a recommendation for which of our soaps, solid lotions or lip balms might work best for your needs, please reach out to us!
---