Virtually Talk Soap With Anne - We Launch Our Ask Anne Series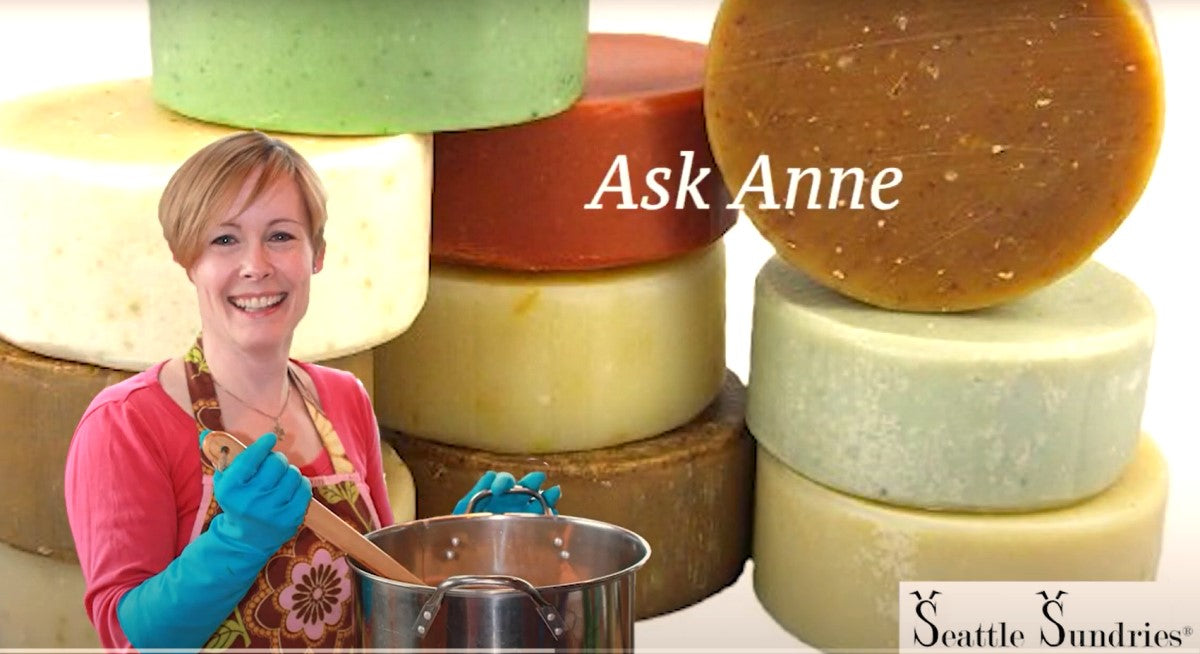 We're launching a new virtual video series where customers ask us questions about our soaps, other products, or anything regarding Seattle Sundries. Why? Because of our on-going customer testimonial videos. In these videos, we hear how our products are working for customers, but we learn that many customers have questions and curiosities about our products, and about Anne - the soap maker & founder of Seattle Sundries. Some questions make us laugh, while other inquiries make us exclaim, "ahh, that's a good one"!
Because the questions from our customers' videos are fun, curious and worthy of sharing, we're launching our "Ask Anne" series. We think both new and long-time Seattle Sundries patrons will find that Anne's answers provide a personal perspective and a special insight into her products.
Some questions even put Anne on the spot, like what character-centric Seattle Sundries soap matches her personality best! (Stay tuned for that one!) Another interviewee was excited to know if Seattle Sundries will expand its product line.
In episode 1 of our "Ask Anne" series, Greg, star of the Manly Man video, challenges Anne with a gut-wrenching question that leaves her torn and unable to answer Greg's question correctly.
It's Ok, Anne! We'll let this one slide since it is your first question and admittedly a tough one!
Although her answer may not accurately address Greg's question, it is still a very satisfying answer that includes fun facts and personal anecdotes about two popular Seattle Sundries soaps. Plus, the sidestepping of the original question is pretty humorous, so be sure to watch!
Have a question about our products, or about Seattle Sundries? Ask Anne! Just reach out to us online and let us know! Tell us what you're curious about, or what you'd like to share → anything about our products, how they work for you, or feel free to describe a scent, share a funny story about our soaps, or offer suggestions. 
P.S. "Talk Soap With Anne" - If you share a question or a curiosity regarding our  soaps and lotions, we might reach out to you to virtually share your question with Anne.
---