4-H Dog Treats Extraordinaire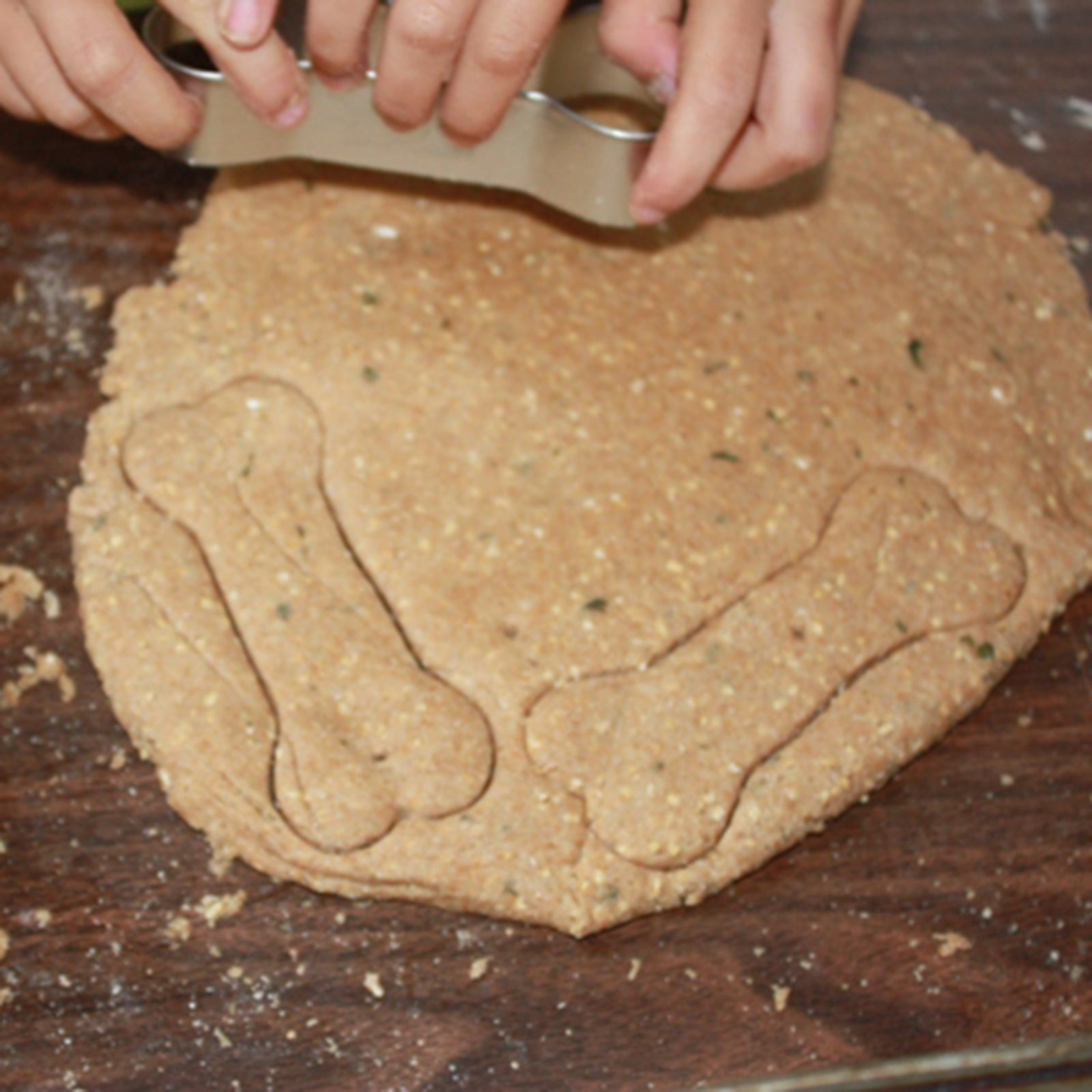 We had another great 4-H club meeting yesterday, once again making dog biscuits to sell as a club fundraiser at the North Beach Arts and Crafts Fair on October 10th. Last year they sold like hot cakes and were a huge success, so we decided to try it again. The kids did a great job with measuring, stirring, kneading, rolling and cutting out the dough. Luckily we were outside for the whole endeavor...
4-H Dog Treats Extraordinaire!!

6 tablespoons olive oil

2 teaspoons honey

1 small (2.5 oz) jar beef baby food

1/2 cup beef broth

1/2 cup rye flour

1 cup cup whole wheat flour

1/2 cup rice flour

1/2 cup cracked wheat
Directions:Preheat oven to 325 ° F (165 ° C).In a large bowl, combine the dry milk, egg, parsley, oil, honey, baby food, and broth. Gradually blend in the flours and cracked wheat. Add enough wheat flour to form a stiff dough.Transfer to a floured surface and knead until smooth (about 3-5 minutes). Shape the dough into a ball, and roll to 1/2-inch (12 mm) thick. Using bone-shaped cookie cutters, make biscuits! Transfer to ungreased baking sheets, spacing them about 1/4 inch (6 mm) apart. Gather up the scraps, roll out again, and cut additional biscuits.Bake for 30 minutes. Whisk together the egg and broth for the glaze. Brush biscuits with the glaze on both sides. Return to oven and bake for an additional 30 minutes. Let cool overnight.Makes several dozen small bones that freeze well. Or 2 1/2 to 3 dozen large bones, depending on the size of cookie cutter you use.
---