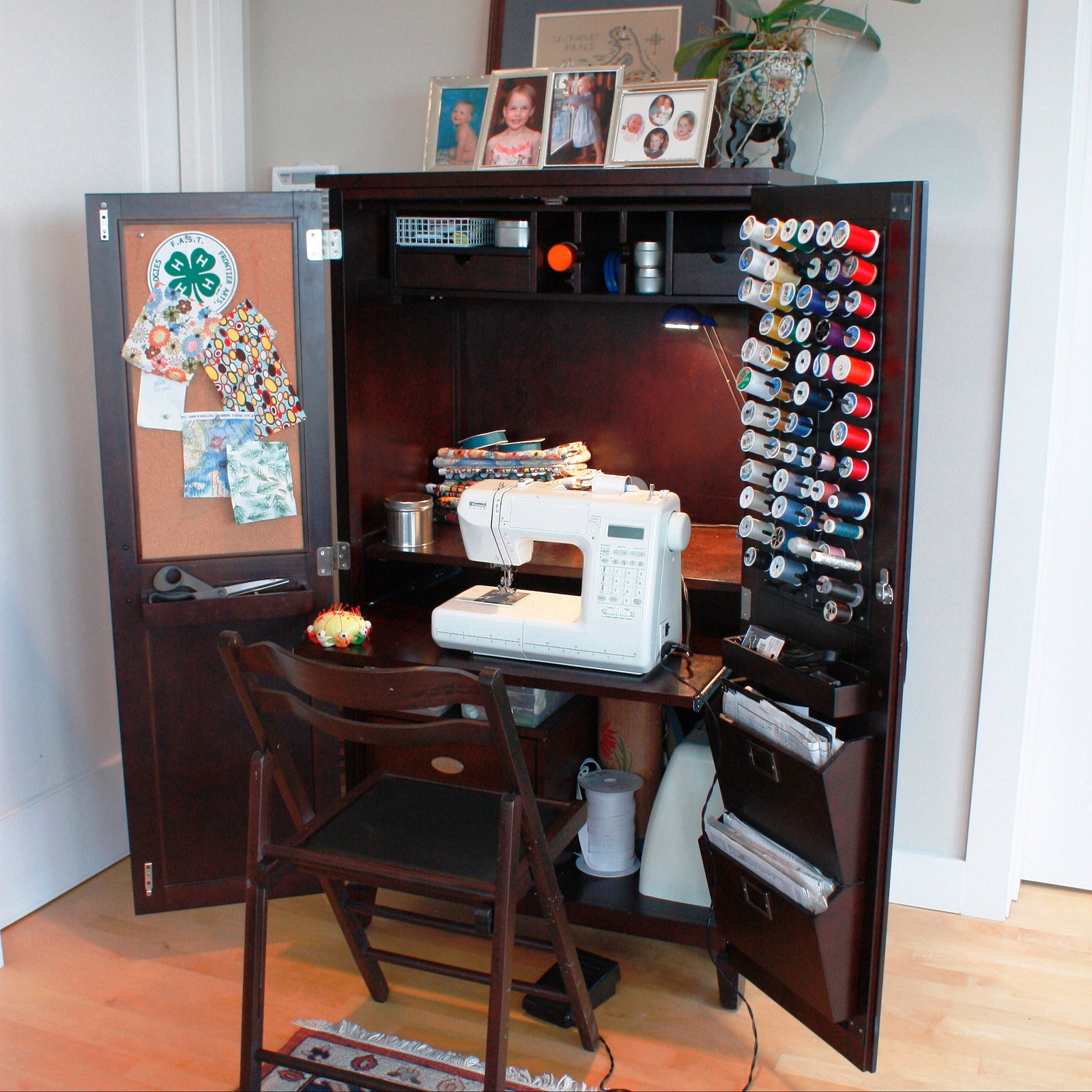 January is the month to get organized and I'm an organizing freak. Seriously. I love Storables, The Container Store, Daiso...any place that has a plethora of bins, baskets and containers. After I've gotten a room or an area organized I find that I go back and gaze at it a few times a day, for weeks. It's like packing porn. I've also been keeping up with the Craft Magazine blog, which this month is focusing on different ways to organize your craft space.
My sewing supplies got out of hand several years ago. Although our house is plenty large for living, it's not divided in a way that allows for a craft or sewing room...or even a soap room, for that matter. I have to carve out little bits of space from each common room of the house, and then find away to hide my supplies when not in use. We had one wall of our bedroom that was available for a piece of furniture. I needed a place to put my sewing machine and supplies so that I could get at them easily, leave some projects in progress without having to totally put everything away, but be able to hide it all...or else it would be a hard sell with my husband. I also had virtually no money to spend on furniture.
Yeah Craigslist!!! One...two...three!
---
1 comment
---
---