Elevating Your Everyday with Soap Sweater Sets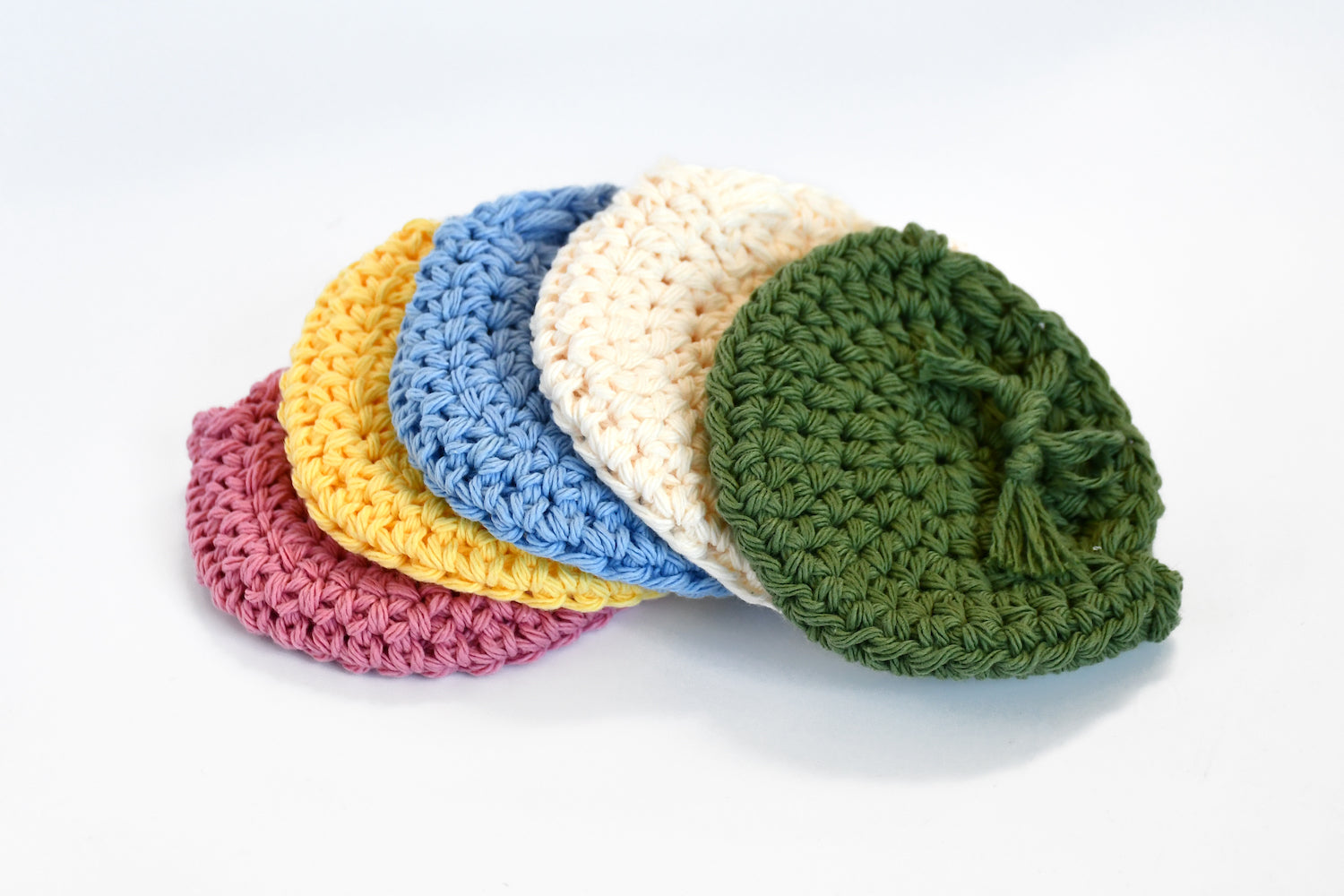 We've all wracked our brains for unusual gifts, haven't we? Where creativity meets practicality, you'll find our Sweater Sets. So practical that it echoes my grandmother's clever knack for waste reduction; she'd save slivers of soap bars in an old sock, using it as a DIY washcloth. We've upgraded that idea, with style.
Today, these soap savers, skillfully crocheted by the talented Dawn of Seattle's Scary White Girl Designs, are a beautiful, modern adaptation of my grandma's old-school solution. Fear not the name! The only thing 'scary' about Dawn is how rapidly she can crochet these treasures while commuting on public transport – a testament to her commitment to sustainable living.
Here's where the cozy twist comes in. These 'Soap Sweaters' protect your soaps from getting slippery or melty in your shower, keeping them safe and around for longer. They also give the skin a gentle exfoliating treatment while housing our soaps, making them effectively a two-in-one solution.
Add to that the beauty of the soap sweater itself, including its utilitarian charm being hung on a bathroom hook, making it a pleasing sight. Practicality and creativity, knitted together in a cozy soap saver.
Soap Sweaters are not just a great gift, they're a small token of our values. Quality, sustainability, and supporting local artisans. And who knows, they might just spark a conversation about how you're staying warm this Seattle winter. 
So, dress your soap stylishly in Soap Sweaters, always ready to carry on Seattle Sundries' legacy of quality, utility, and local love. Learn More About Us
---