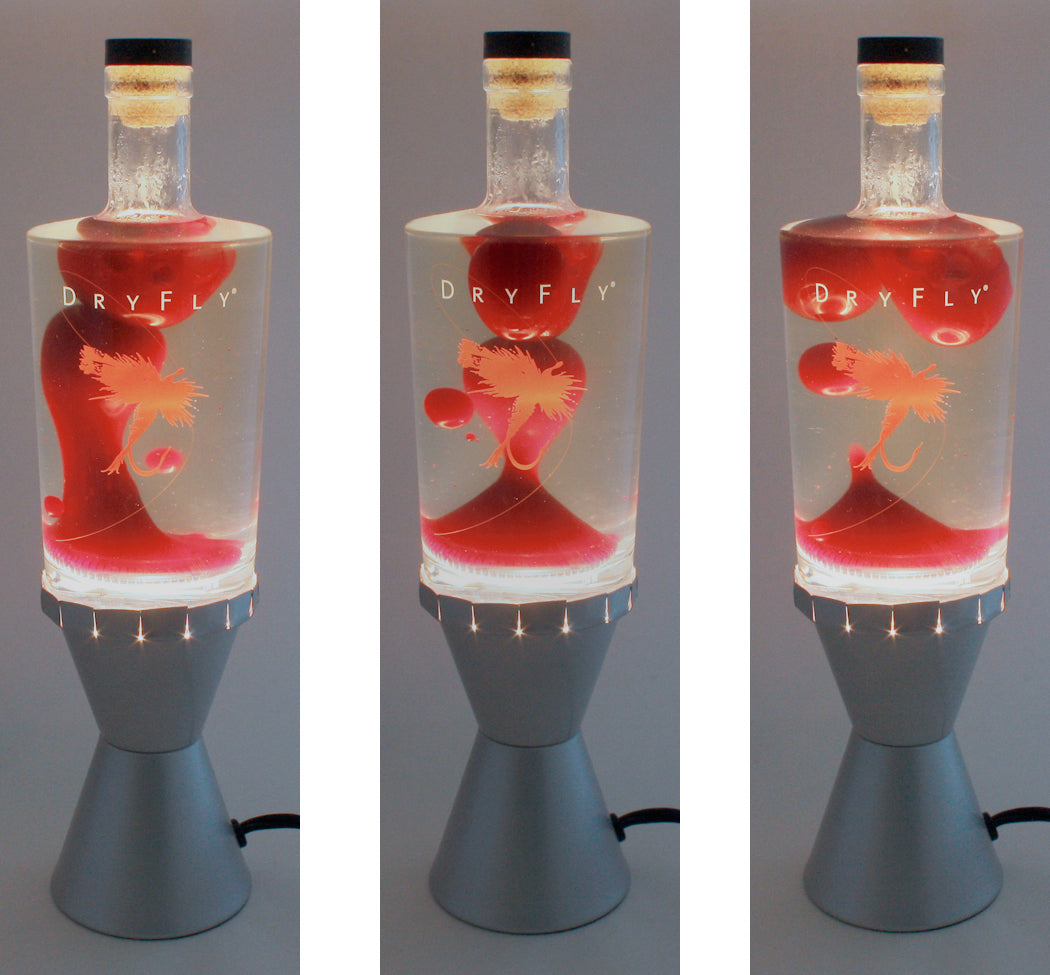 Lava lamps are cool.  So cool, in fact, that a town here in Washington State is thinking about putting up a 50 foot high lava lamp as a roadside attraction. My brother likes lava lamps a lot.  He's also the crafty, creative, do-it-yourself type and he's been fashioning his own unique lava lamps lately out of cool liquor bottles.
I wanted to show you one of my favorite new things: the lamp he made for me out of a Dry Fly Distilling bottle.  Dry Fly is a small craft distillery in Spokane, which is not far from where I grew up.  I love Northwest companies, fly fishing, and lava lamps...so my brother made a great choice. 
Update:  John has opened an Etsy shop now where you can buy you own!  Visit his online store here. 
---
1 comment
---
---