Family Camping Essentials List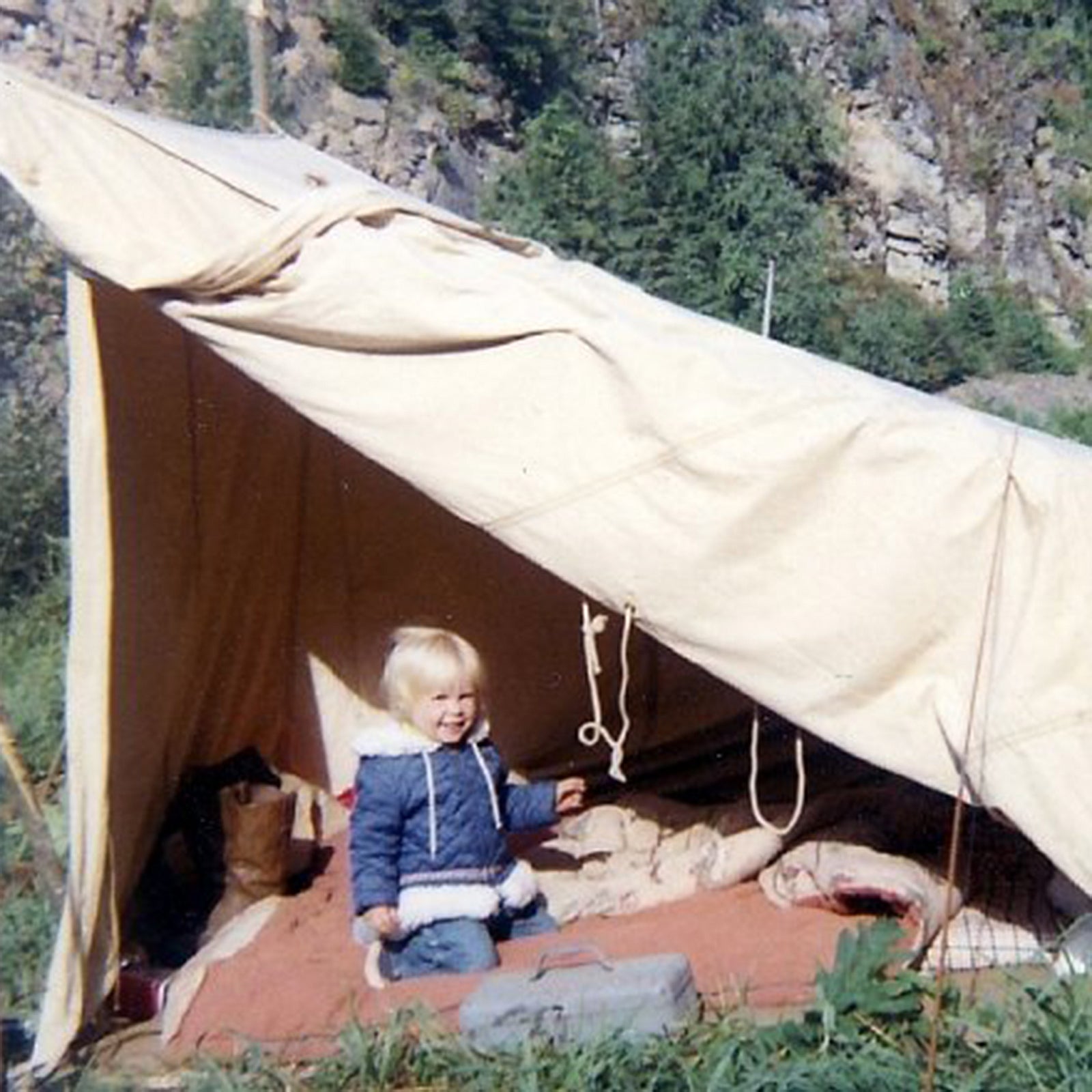 I was recently reading a blog post that asked for readers' suggestions for the most essential camping supplies.  It got me pondering this year's plans, which is a regular January occurrence for me. 
 I'm the towhead sitting on my dad's lap, 1972. Mom's tending the fire and  Granny's having a tasty camping bevy.
I grew up camping with my family and now it's a mainstay of vacations with my own husband and three kids.  We have "car camped" (we don't hike in with all our gear) all along, even when each of the kids was a very small infant.  We all love it.  It is, bar none, my favorite family activity.  It's really more enjoyable when you're prepared though, so here's my list of what to remember…
Gear:
Cooking Items (camping is a culinary adventure):
Campsite Organizing:
Miscellaneous Items:
This list probably sounds a little type A psycho in its detail, but we've been tweaking it for years.  There's nothing like needing a first aid kit and not having one to enlighten your future packing.  We keep most of these items on two shelves in our garage so that they can easily be grabbed and packed in the car.  We're able to set up camp and break camp very quickly, leaving lots of time for hikes, crabbing, cooking and hanging out.  Now is actually a great time to find deals on gear and get ready for the warmer weather to roll in.  If you camp in Washington, I'd also like to recommend our favorite guide book for choosing where to go: Camping Washington: The Best Public Campgrounds for Tents and RVs--Rated and Reviewed by Ron Judd.  It has never steered us wrong.
Do you use essential items that I didn't list?  I'd love to get some new tips.
Happy camping! 
---