How To: Dish Towel Aprons - Three Ways! Part Two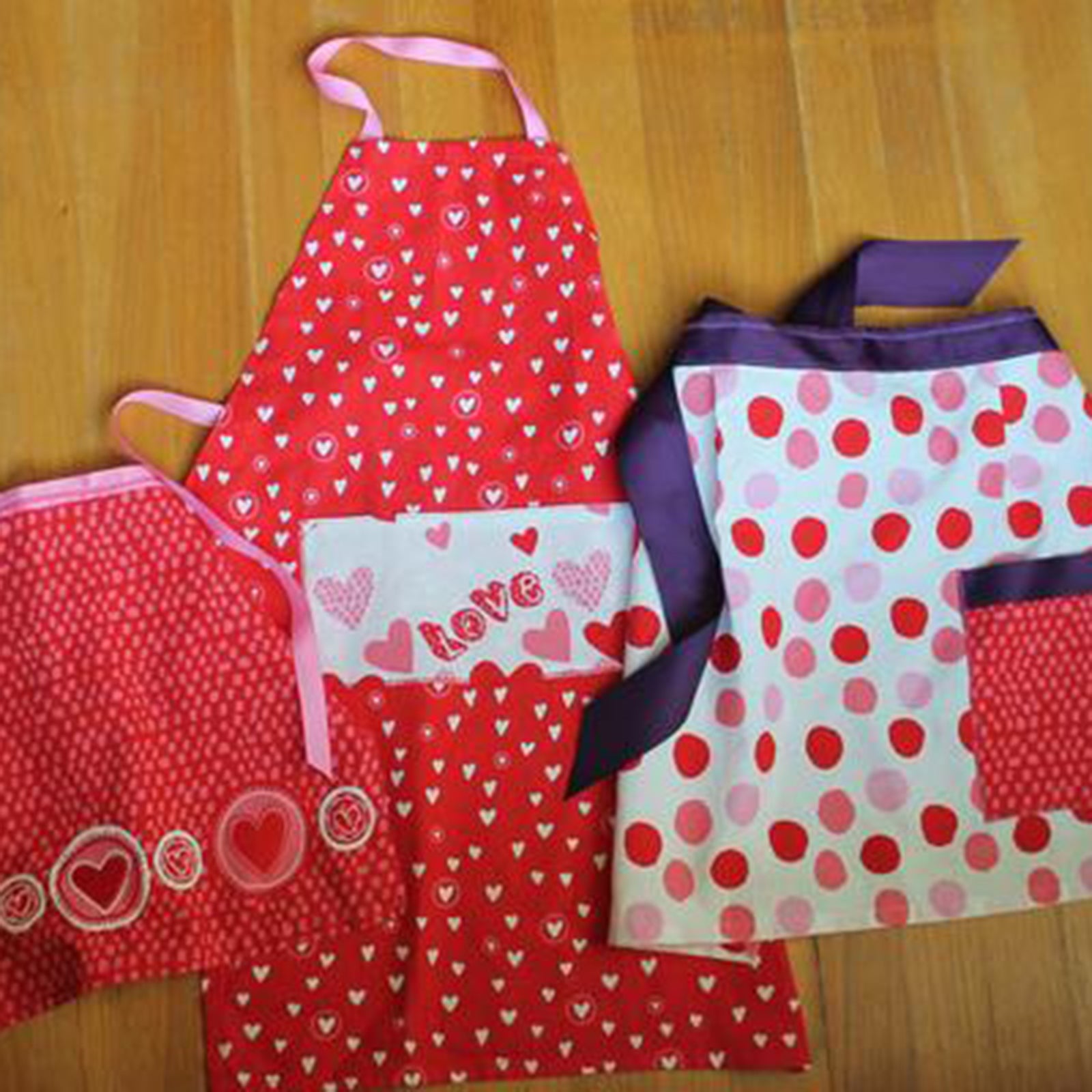 We covered here how to make both child and adult size waist aprons. Now on to the third technique.



This final apron is nearly as easy as the waist aprons, but does require the use of a tape measure.

First, check the dimensions of your towel.


The top center of the apron should be about be 6 inches wide. Since my towel measured 16 inches across, we marked it with pins at the 5-inch and 11-inch points.


The neck to waist measurement is good at about 10 inches, so we marked 10 inches on each side with pins.
Fold the corners in at the pin markers and then iron it flat. The deeper this iron crease is the better so I used the steam setting.


Open the folds back up, lay grosgrain ribbon down near the crease and fold the towel over the edge of the ribbon closest to the towel's corner. I left enough wiggle room for my shaky sewing skills and for ease of threading the ribbon through later.


Iron this second fold down and stitch it closed. Cut the excess corner fabric off.


To confirm that the ribbon will still fit well, lay it back on the towel and then re-iron the original seam. Tack the folded area down with a few pins.


Sew on top of your original stitching to hold the flap down and then sew as close as you can to the fold to keep the edge tidy. Repeat on other side.


The next step is my favorite! Wrap grosgrain ribbon around the tip of a long chopstick and thread it through the two tubes you've sewed.


At this point, all you have to do is clip the ribbon to the right length and you've got a cute apron.
.
Taking it one step further is fun and simple. Cut out a rectangle from a decorative section of remaining dish towel. Iron then sew the cut edges under. Pin the rectangle to the front of your apron, just below the apron's waist.
Sew the pocket to the apron . . .
and you're all set!
Not only are these easy techniques great for holiday gifts, they can also help you personalize a wedding registry. Buy two sets of the couple's dish towels and turn one of the sets into cocktail aprons.
Have fun! And if you try these out, we'd love to see your results.
---