Enclosed Face Shield Hood Pattern Tutorial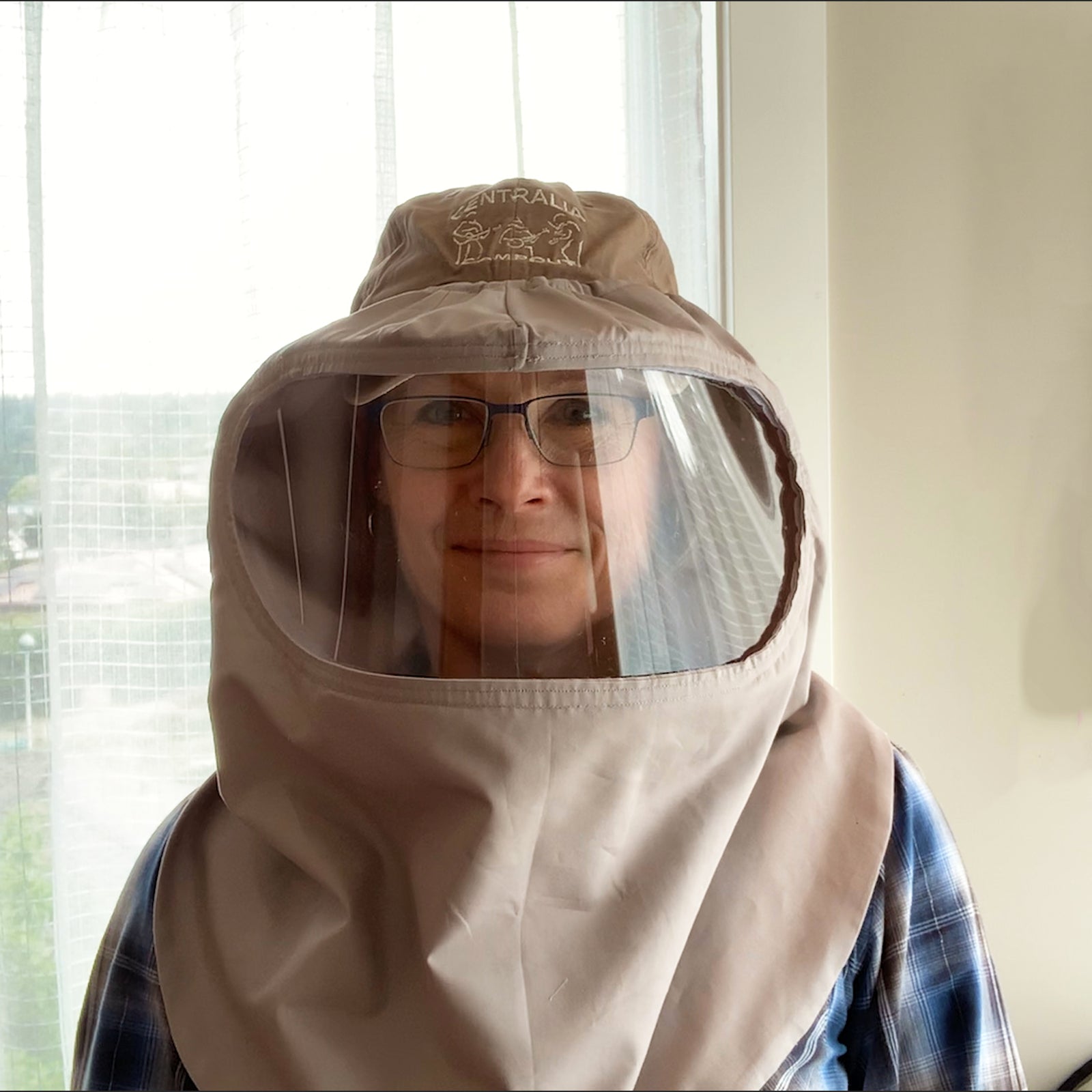 I have been worrying a lot about our re-entry to school and daily life, since there are still so many questions about how contagious and dangerous the COVID-19 virus is. In an attempt to stop wallowing in my worry, I got to work coming up with a pattern for a fully-enclosed fabric hood and clear plastic face shield.
Made from materials that are easily accessible and inexpensive.
Uses a baseball cap as the support structure, which allows for a more comfortable and cool fit.
Allows the wearer's face to be seen (important for lip reading and speech).
Causes minimal glasses fog.
Washable for repeated use.
Has a double layer of fabric, with no gaps, to prevent germ transmission.
NOT for hospital or medical use.
NOT OSHA certified.
Pattern is FREE to download and use for non-commerical, personal production. 
Download the pattern to print HERE. This is a large (24"x14") page. If you have trouble tile printing it, try the multipage pdf HERE.
RESOUCES:
I purchased the plastic (polycarbonate) from TAP Plastics. One sheet can be cut into enough for 12 shields and costs around $13 for the sheet.
---
29 comments
---
---